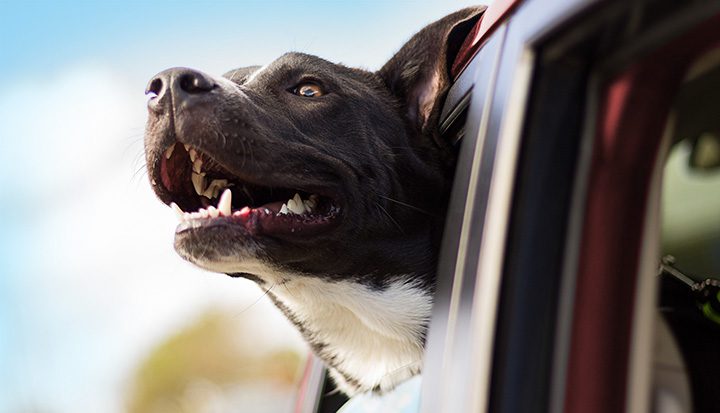 Are you an Automotive Marketing Agency? We'd love to work with you. Contact us here.
---
New or used car dealerships who work with a trusted automotive marketing agency typically see better ROI than those who don't, but that may or not be the case for your dealership, depending on several factors. We've done some research to hopefully give you a better understanding of how working with an automotive ad agency may benefit your bottom line.
Every dealership needs marketing to attract customers.
Besides their need for marketing, small used car lots and big multi-location dealerships' plans will be quite different. Advertising a 4-location dealership group in a major city will be very different from a single-location store in a smaller town, but even two dealerships that are similar may have different marketing needs.
Marketing an automotive dealership requires a very different set of techniques than selling cars to someone who is already at the store. So, while a few dealerships have been successful with doing their own marketing, most will find they need the experience and resources that an advertising agency is able to offer. Advertising a dealership requires expertise in media buying and producing ads for direct mail, television, online, social media, search, and other avenues necessary to attract today's consumers. Dealers' time is usually best focused on selling cars at the dealership rather than learning to do all their own marketing.
Deciding to use an ad agency is the first step. Next, you will need to find an agency that is a good fit for your dealership. Automotive marketing is different from other industries and what dealerships need varies from lot to lot, so agency research and 'interviewing' is important.
There is much to consider when choosing an auto advertising agency. Do you need one in the first place? Do you need a separate firm for your print and online marketing? To help navigate these and other questions about finding the right automotive marketing agency partner, consider the following:
Does an agency relationship fit the scope of your dealership?
Fact: Sports teams perform best with a coach. The same is true with dealership teams. Many dealerships have groups within their teams who could potentially perform very well with their own advertising strategies, but to what end? In-house may be the best option for a small-scale mom-&-pop dealership who serves their section of the community and has no plans to expand, but what about if your needs exceed that model?
On a short-term timeline, DIY can be a cost and time saver, but how about long-term? Does the dealer have the time, experience and resources for planning and buying media – or online marketing staff versed in optimizing keywords, scheduling email blasts, managing paid search ads, and updating web specials? How about a team of professionals designing ads and direct mail campaigns, or writing and producing TV segments– and a team to track ROI and web conversions? Do you as a dealership have the allocated resources and budget to manage all of the above in-house OR would you rather sell more cars to make more profits?
Agency Access to Dealer Marketing Tools and Networks
Most automotive ad agencies have their own access to extensive networks of media providers including broadcast networks, automotive listing companies and more. Agencies also have access to lists and data sets in the automotive industry, as well as tools that focus on display advertising, social media, SEO, email marketing, rewards programs, equity mining, and OTT (over-the-top) advertising through media streaming devices. A good agency will spend a significant amount of time and resources to make sure that their team remains on top of the latest auto industry trends.
What portfolio should you look for in an automotive advertising agency?
A critical requirement of an automotive advertising agency is the ability to see beyond what the competition is doing. A great agency will develop unique and innovative solutions to create more traffic and generate more sales for your dealership or dealer group. So much dealership advertising is "copy-cat" and unimaginative – which can cause car sales to stagnate for dealerships. When researching agencies, be sure to look for an agency that stands apart from the usual, and is equipped to lead your dealership to a distinctive competitive advantage apart from the typical "low prices" message. Don't be afraid to ask for a few samples and recent ROI report snapshots.
How is advertising an auto dealership different from advertising other businesses?
Car dealers, especially dealer groups often have hundreds of different types of vendors all trying to get a portion of a dealership's budget, and often have multiple decision makers to coordinate strategies. The auto industry is unique in that it requires a balance of short-term sales metrics, extended marketing goals, solid communication, and consistent execution to increase a dealer's success. The ad agency should fully understand the automotive industry and know all aspects of a dealership's operations – they need to be versed to work with a dealership beyond basic advertising and marketing goals.
The best automotive marketing agencies are results-driven.
For independent dealerships, key performance indicators include the number of leads generated, brand reach in the marketing list area, and amount of online engagement with potential customers looking to purchase within a specific amount of time. Good automotive marketing agencies will spend the time necessary to review the results of each campaign and make recommendations on how to improve outcomes for the next marketing campaign.
What should dealerships expect the ad agency to provide?
Ad agencies should have a clear and concise way to prove ROI. From ROI reports, dealers should be able to look at increases in:
1.) Overall traffic vs. unique visitor count on their website
2.) SRP (Search Results Page) and VDP (Vehicle Detail Page) views and
3.) Time spent on site, # page views, # map & directions views, and phone calls
What metrics the agency provides the dealership is actually less important than the metrics the dealership provides the agency. A good agency should ask clients to send feedback on a regular (at least weekly) basis, containing the following:
Opportunity Count – total number of web leads, separated by type and source, inventory inquiries, online credit apps, in-bound phone calls, walk-ins
Number of showroom visits
Number of total write-ups
Number of credit applications
Qty of new vehicles sold, used vehicles sold
Sales divided by total opportunities
Sales divided by total visits
Sales divided by credit apps
Average front-end gross, average back-end gross, total gross per vehicle
New inventory
Used inventory
Used inventory ACV (actual cash value)
Average age of used inventory
Total sales gross
Fixed gross
Dealer-tracked marketing cost per vehicle sold
Dealer-tracked return on investment
Marketing spend separated by media (if using multiple vendors)
Stability, Market Research, and Experience
Back to the subject of DIY advertising; car dealerships are known for high turnover rates, and when working with an in-house team, the creative department may begin to become stagnant and often feel as if they have already tried everything. Successful campaigns consider lessons learned in previous campaigns, and with or without a formal non-disclosure or non-compete agreement, there is a risk of employees leaving a dealership, and taking their knowledge of those lessons learned with them, potentially leaving the dealership at a disadvantage for future marketing campaigns.
Working with an agency will help your dealership maintain forward momentum. Since your marketing agency isn't involved in the day to day running of your business, this acts as a benefit to your dealership. Agencies are experts in their industries and can provide dealerships with an outside perspective on what is working and what needs improvement. Automotive marketing agencies share  "best practices" through other dealerships similar to yours.
---
There are many benefits to working with an agency. Agencies are a valuable resource for marketing your dealership and providing reliability that can be critical in helping you set clear and relevant marketing objectives which align with the goals you've set for your dealership.
Interesting info? Share it!