---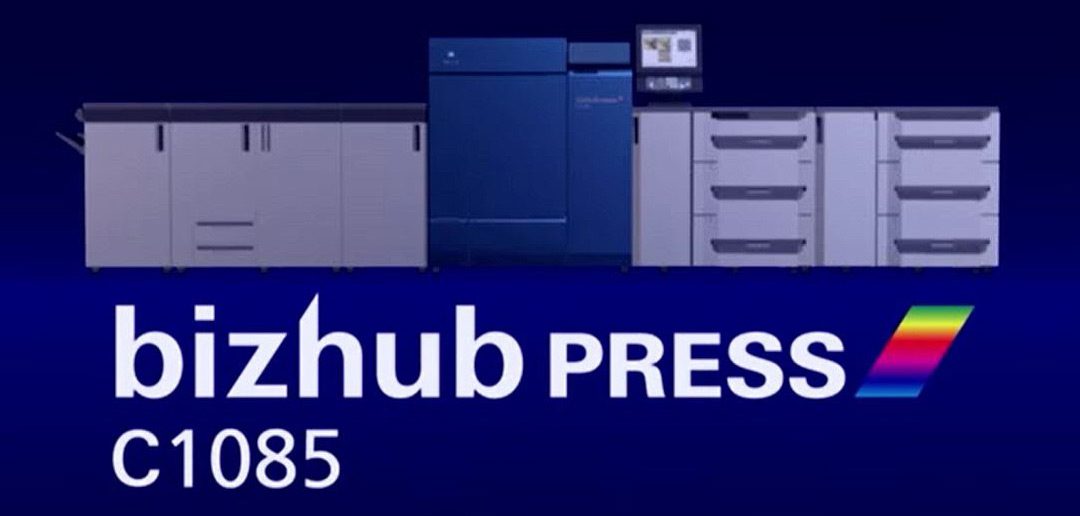 We're happy to announce that our
85-ppm Konica Minolta Bizhub PRESS C1085, has been running wonderfully and has proven itself as an excellent addition to our printing equipment lineup here at PrimeNet.
Clearly one of the best production devices in its class, the Bizhub PRESS C1085 has consistently scored highly on all of its quality-test categories when testing was conducted by Buyer's Lab International (BLI), an independent research and lab services testing company. "Usually we see models that excel in one or two areas, but fall short in others," says David Sweetnam, head of BLI's European Research and Lab Services. "With such an impressive all-around performance, the Bizhub PRESS C1085 will be a good fit in mid-volume production environments regardless of whether productivity, image quality, media handling or ease of use is the main concern." And in PrimeNet's case, it is a great fit for our customers and our business, mutually.
The Bizhub PRESS C1085 boasts color consistency and is among the best in class and is one of only a few production units to earn BLI's highest 5-star rating for color consistency. Testing instruments "recorded no drift greater than Delta 2.9 on any of 12 colors on coated or non-coated stock when measured at five intervals over the course of 1,000 impressions. Text and fine lines were equally stellar, also earning 5-star ratings, and the device produced smooth halftone curves across all four colors." Source: BLI, via keypointintelligence.com
Media-handling capabilities include:
• High maximum A3/SRA3 capacity of 13,890 sheets and support for three stackers providing an uninterrupted stacking capacity of 15,000 sheets.
• Uninterrupted paper and toner refill, thus making the Bizhub PRESS C1085 capable of running 24-hour shifts with virtually no downtime.
• High media weight support up to 350 gsm, including for duplexing
• Air-suction feeding on all paper sources to aid handling of coated stocks.
• Dehumidifier and preheat features assist with handling of offset media.
• Humidifier option designed to reduce rippling and paper curl.
• Supports several controller options.
• When paired with the Konica Minolta controller, user-friendly job ticketing and extensive color management can be utilized, and operators are able to reorder and add or delete pages without needing to reRIP files before printing.
• Excellent integration between the device media catalog and controllers
When tested with the Mixed Media Speed preference, the Bizhub PRESS C1085 achieved and maintained consistent simplex and duplex throughput speeds across the entire supported media range, plus it outperformed its closest competitors when printing on A3 and larger paper.
As an add-on, PrimeNet's Bizhub PRESS C1085 boasts a saddle stitcher (model SD-513). which provides the following capabilities:
• Full-bleed, square-folded, professional booklets ready to box
–– Prints on 12″x18″ stock to make a full bleed, 3-side trimmed, 8.5″ x 11″ booklet
• Thinner booklet (<5 pages) covers can be creased to avoid toner cracking
• 4-position stapled booklets which can be cut down into 2 smaller books
• Tri-folded brochures on up to 12 point stock can be creased and folded in-line (letter size only)
We're delighted to have the Bizhub PRESS C1085 in our lineup and look forward to passing the benefits along to our clients!  Have a look at it in action here:
Click on any image in the gallery below for a closer look:
Interesting info? Share it!