Season's Greetings!  Direct Mail Holiday Packages are Here.
Direct mail marketing for the holidays brings the bustle of shopping season to you! With all of the sales and deals going on around the holidays, you'll want YOUR deals to stand out in the mailbox.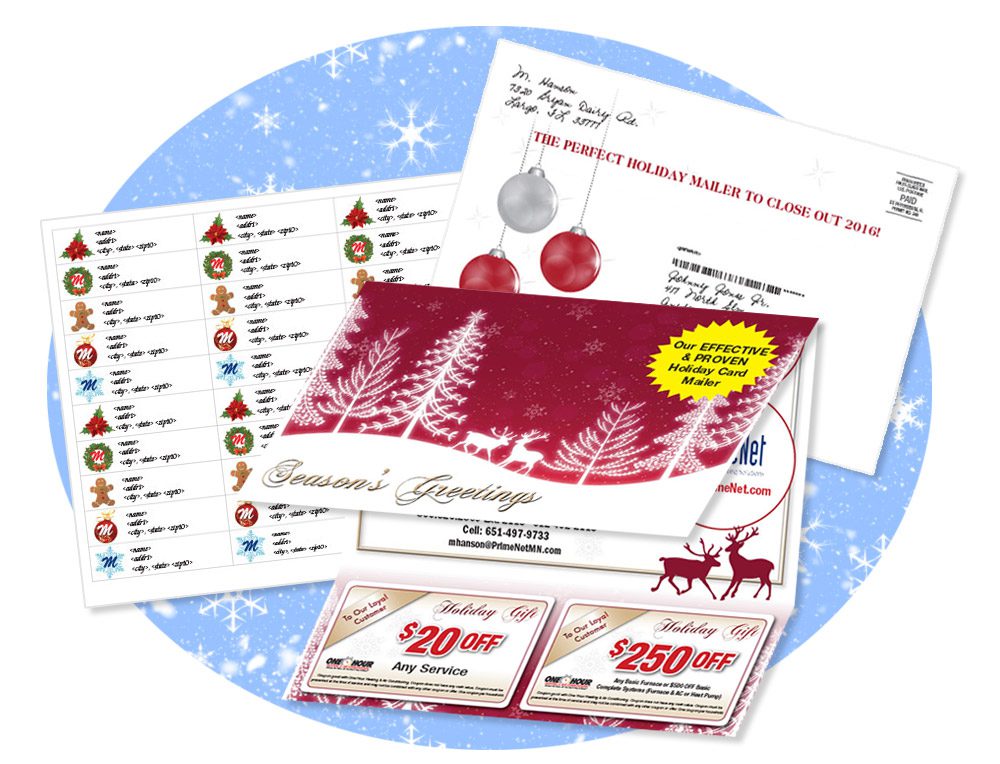 This is where these custom-designed holiday packages will work wonders – Because who doesn't look forward to opening a beautifully dressed greeting card in wonder of what's inside!
Benefits of sending holiday mail:
• Cost effective direct marketing program.
• Generates new business, increases your client base and creates name recognition in a targeted area.
• Stands out in the mailbox as a greeting card enticing customers to open your offer and respond.
• Creates a sense of loyalty by offering personalized offers exclusive to your customer.
.
Click through the gallery below to view some holiday samples:
.
Package Features and Specifications:
• Dedicated Account Manager
• Resident List
• Customized Mailer Design
• Personalized 6×9 2-Color Envelope
• Personalized Holiday Address Labels
• Print Production
• Mail Delivery
• Postal Receipts & Delivery Reports
If you are interested in holiday direct mail campaigns, please contact us at PrimeNet 1-800-826-2869. With our custom designed services and expertise with vibrant eye catching 4 color graphics we will capture the attention of your target audience.