PrimeNet: Your One Stop for Illinois Direct Mail

DIRECT MAIL, IL – PrimeNet provides Illinois Direct Mail Services and Direct Marketing Solutions both locally and nationwide. Serving Chicago, Peoria, Rockford, Schaumburg, Elgin, Naperville, Joliet, and a plethora of others, PrimeNet has been in operation for over fifty years, and we're still growing today. We service clients from Illinois and all across the United States by offering competitive rates on direct mail.
We offer many direct mail products as well as targeted mailing list services. Our highly seasoned creative team is capable of tastefully designing your campaigns with a fast turnaround, plus we offer incredible deals for businesses on direct mail and other direct marketing services.
One of our major customer satisfaction points is our ability for quick-turn direct mail jobs – typically within 48 hours*! Our friendly sales and service pros are happy to assist you in every way possible to maximize your direct marketing conversions.
Franchises, small business and corporate enterprises ALL benefit greatly from direct mail marketing! An effective series of direct mail campaigns works with YOUR branding to deliver incredible results and traceable ROI.
Have a print-ready direct mail campaign? Our superb account managers, list managers and production staff are highly trained to ensure efficient delivery of your direct mail offers. We'll work with your needs each step of the way to help drive results, get customers in the door and increase ROI for your business.
Contact us today to speak with an account manager and get on the road to increasing your bottom line!
---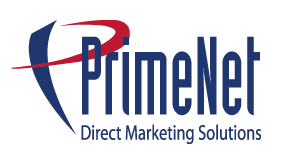 ---
*48 hour turnaround capability for print-ready supplied art and list, typical time-frame does not include weekends or holidays.