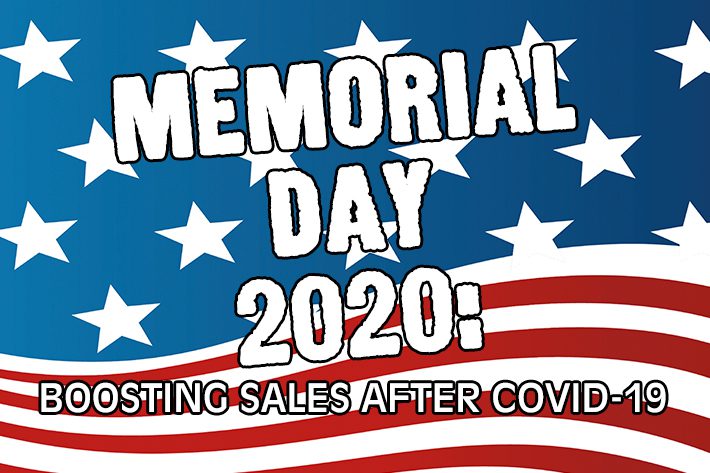 Memorial Day has always been a booming holiday for businesses, but in 2020 this holiday could be even more important. As of May 1st, many states have starting rolling out re-opening plans after shutting down due to COVID-19. The New York Times has put together a helpful interactive map to keep track of the re-opening status of every state, which you can find here. Whether states are fully open or not, it seems that things are slowly starting to get back to some sort of "normal." This means that our economy should hopefully be returning to normal soon as well.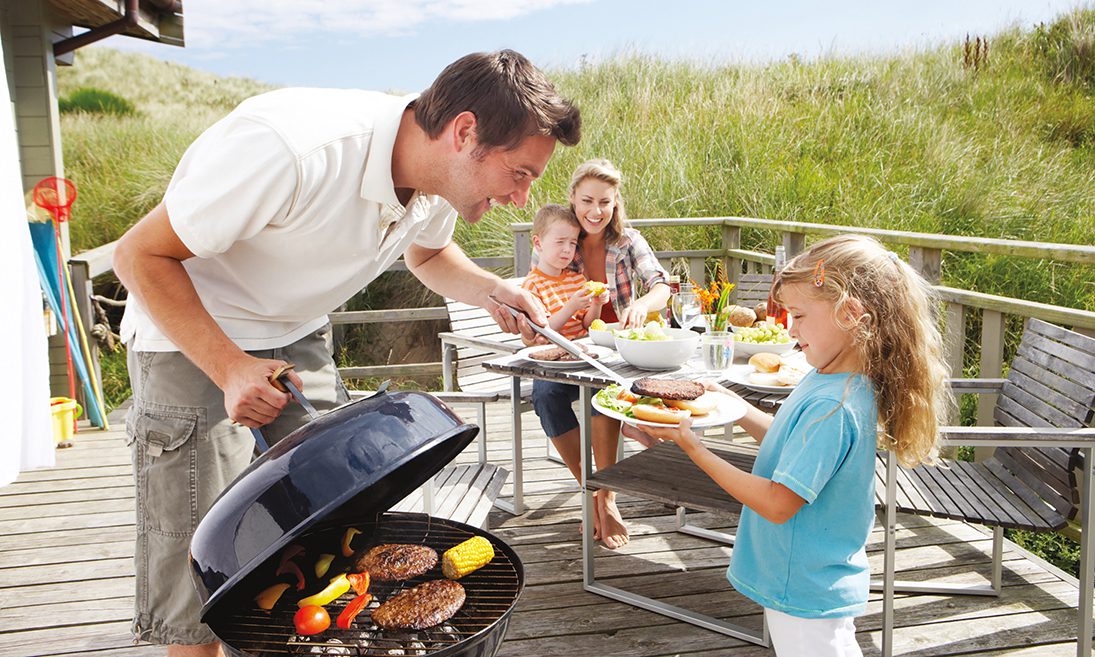 What does this mean for Memorial Day?
Memorial Day has typically symbolized the kick-off of summer and therefore has always been a great time to focus on marketing and sales efforts. According to a study conducted in 2018, 8 in 10 Americans were projected to spend an average $486 over the 2018 Memorial Day weekend. In other words, Americans were projected to spend $36 billion overall during the holiday weekend.1
These statistics have steadily grown over time as well. In fact, the average amount spent was up 50% (from $320 per person) since 2016! This means that Memorial Day 2020 would have originally have been expected to see even higher numbers. We know, however, that the coronavirus will probably have an impact on these statistics.
Can Memorial Day 2020 still bring in sales?
The answer is an excited, empathic, astounding yes, yes, YES! While the sales numbers may not be record-breaking this year, Memorial Day can still be a great time to kick-off your summer season profits. States are slowly opening back up, and although consumers may be hesitant, they want to get out and do something. People have been confined to their homes for months now, often times alone. Given the opportunity to venture back into the real world, a lot of people are going to jump at the chance!
Safety is still important.
While people will want to go back to their normal activities, they will still be concerned about their safety and you should be too. In order to ensure the best for everyone involved, make sure that you are following the CDC guidelines to best run your business. This will involve things such as practicing social distancing, and sanitizing everything properly, etc. You will also want to let your customers know what changes you have made to make them safer, so that they have peace of mind.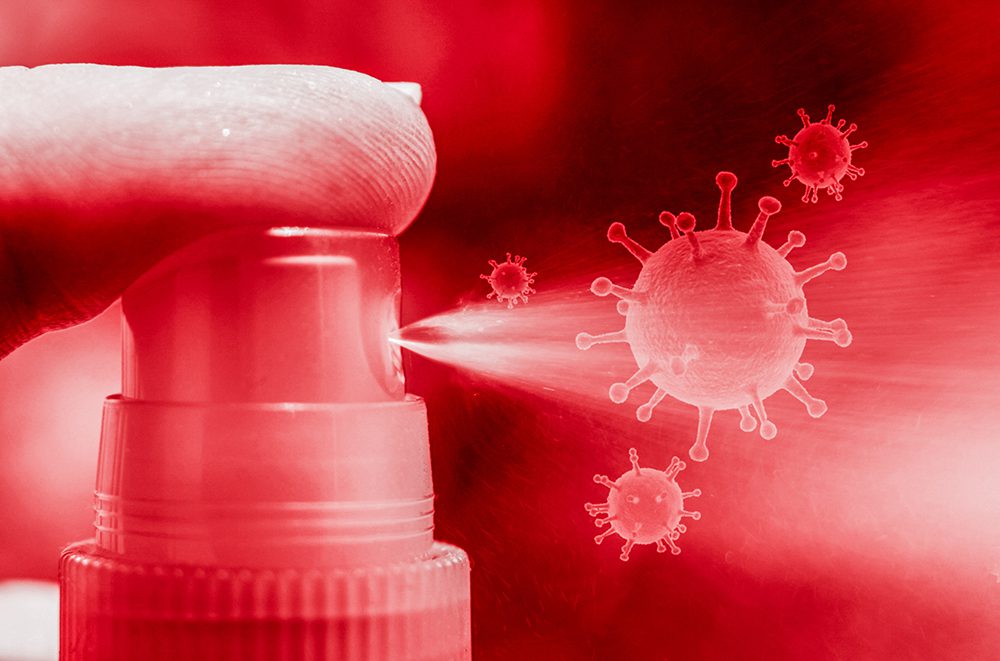 Not ready to open your building to the public?
If you're not ready to bring the public into your space at full capacity, that's okay. Do you have a product that can be shipped or delivered? Offer online purchasing. Adding extra incentives such as "free shipping" or a discount with bulk purchasing will incentivize customers to go ahead with their purchases. During the past few months, there has actually been an increase of e-commerce traffic due to people wanting to shop from the safety of their homes.
Make sure customers spend with YOU.
We've established that customers WILL be shopping, but how can you make sure they are shopping at your business? MARKETING. Make sure you have a good marketing campaign running to get the word out about your business and what you have to offer. It's no secret that COVID-19 has impacted many people economically, which means one thing: they will be looking, more than ever, for savings. Offer a good deal!
Direct Mail offers cost-effective marketing.
A quick, efficient, and cost-effective way to get the word out about your business and the value it brings to your customers is by running a direct mail campaign. Did you know that most people actually look forward to checking their mail?  An attractive design paired with a targeted mailing list can mean that the perfect people are seeing YOUR offer and will come to your business.
This is where PrimeNet comes in. Contact us today, and let us help you get started on your next direct mail campaign. Whether it's a postcard, a self-mailer, a letter, or something a little more flashy, we've got the tools and team to create a stunning mail piece for you. This, combined with our targeted mailing list, will be sure to bring business to your doorsteps!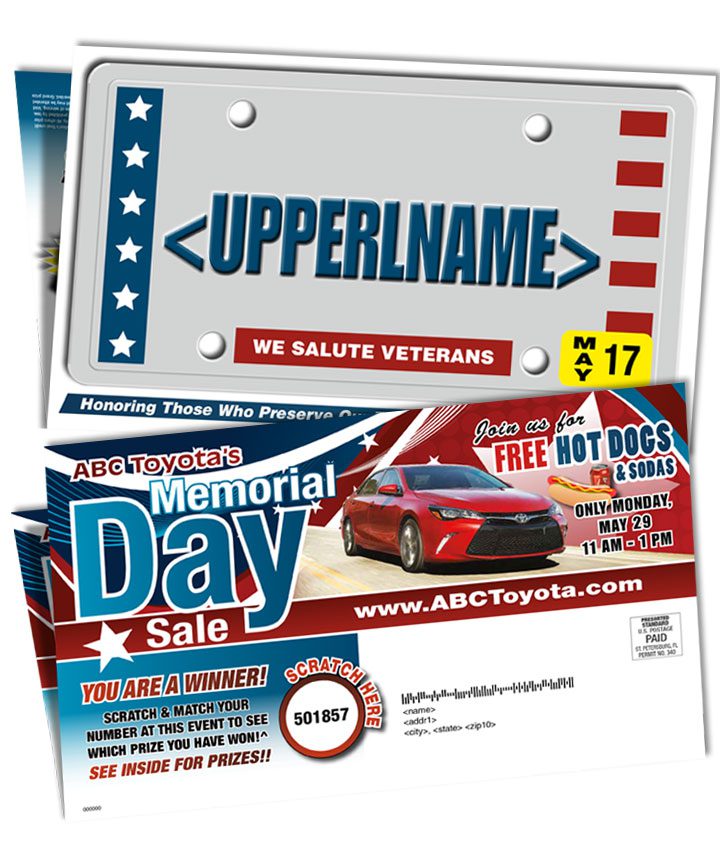 Have to see it for yourself?

(Clicking the "Request Samples" image should open your default email client.
If it does not, please use the contact form.)
Call us today at 1-800-826-2869 to get started on your Memorial Day direct mail campaign!
---
1 Consumer Insights for Marketers
Interesting info? Share it!