Direct Mail Services in New York

This event happens biannually, but it is our promise you need not wait so long…
PRIMENET IS WITH YOU EVERY STEP OF THE WAY FOR YOUR DIRECT MAIL NEEDS, 365 DAYS A YEAR!

PrimeNet has been operating nationally for over fifty years which allows us to target areas from the capital of Albany to Yonkers, and everywhere in between. We offer professional service to customers in New York City and in the neighborhoods just north of the city including Armonk, Harrison, White Plains and Tarrytown. But we do not stop there, we provide expertise to clients in upstate New York too; including Rochester, Plattsburgh and Buffalo. We can even handle customers that reside on Long Island in Melville, Huntington and Lincolnshire. As a full service and leading provider of Mail Services and Direct Marketing Solutions, we offer competitive rates that deliver incredible results with a traceable return on your investment.
We offer services for ALL industries and ALL business sizes. Whether you run a small start up or a global tech enterprise, you will benefit from our marketing solutions. Regardless of your industry, we can put together the perfect campaign for you.
Do you have an idea to market your business? Yes? No? No worries! As a full service marketing and print facility, we have an in-house design team that can bring any idea you imagine to reality. Would you like to see some of our work for yourself? Just click the link below and we will mail you some samples!

(Clicking the "Request Samples" image should open your default email client.
If it does not, please use the contact form.)
Do you need it faster? We have the unique capability to print and deliver quick-turn direct mail jobs – as quickly as 48 hours!* Our goal is to assist you in any way possible to help meet your sales goals and maximize your direct marketing conversion rates. For our valued customers, we even offer easy ROI tracking to help you target the right audience at the right time.
Contact us today to speak with an account manager to get started on your growth!
---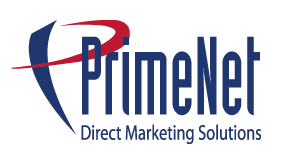 ---
*48 hour turnaround capability for print ready supplied art and list, typical time frame does not include weekends or holidays.
The fun fact provided by Emma Kapotes/RD.com