Fully Customizable Promotional Calendars
---
Promotional calendars are an amazing promotional item that you can use to attract future business. Anytime someone checks the date, they'll be looking at YOUR calendar with YOUR information on it. A key way to promote your business is to hand out items that your clients will find useful and a promotional calendar is something that will be useful daily.

While being fully customizable to target very specific audiences, printing calendars can be inexpensive. Promotional calendars are used in both homes and in offices, so they can create great exposure for your business.
From laminated desktop calendars to daily tear-away calendars, PrimeNet can create the perfect customized calendar to meet the needs of your business. Keep in mind that we can print these calendars in a variety sizes, and can even print a design you've created yourself! Contact us to get started.
---
Below, you will find some of the custom promotional calendar products we offer: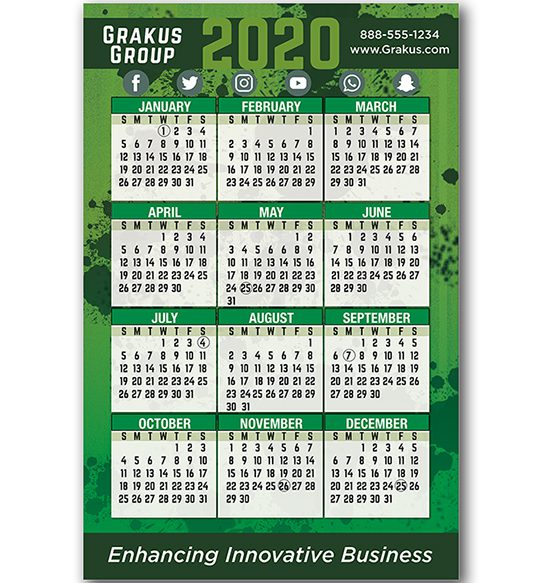 Flat Wall Calendars

A fully customizable promotional Flat Wall Calendar will allow your customers to see the whole year at a glance! You can also mark dates of importance at company, such as days that you are closed for business. Place your business information at the top or the bottom of the calendar to remind current clients of your business, and introduce yourself to new potential customers. Add extra gloss and durability with a laminate coating. PrimeNet can design this calendar in a form which will fit both your needs, and your budget!
---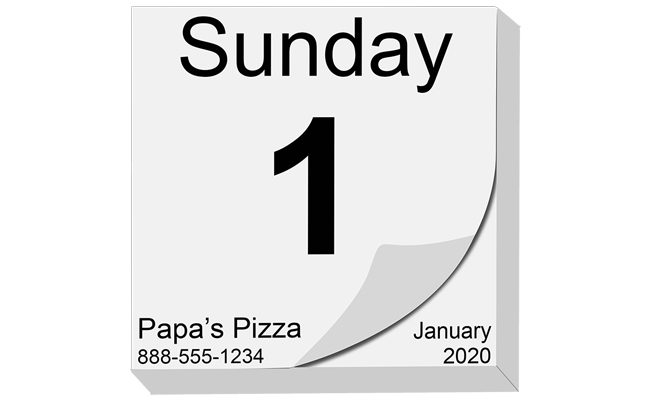 Daily Tear-Off Calendars

A Daily Tear-Off Calendar is a great promotional tool that can also be of value for your client. Make it fun by adding a daily quote or a trivia question. You can also add coupons into the calendar that are only valid during that specific time frame. This is a creative way to garner even more business!
---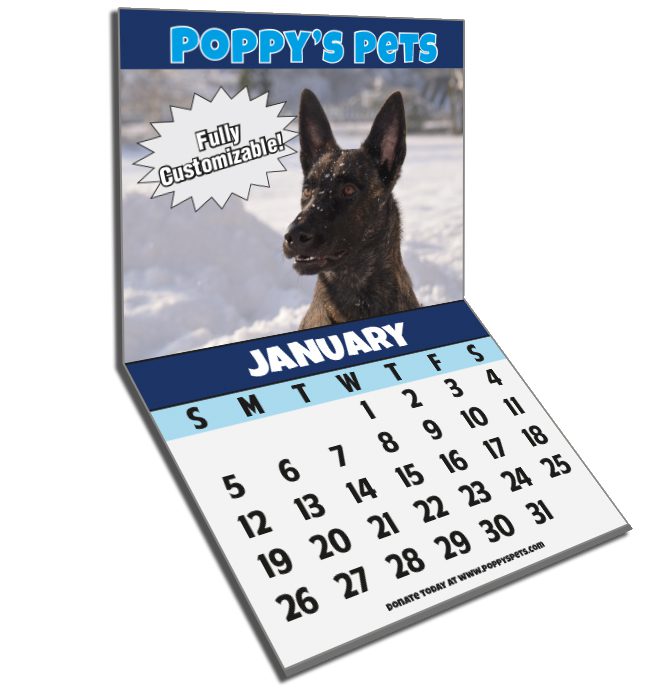 Monthly Calendars

Our Monthly Calendar option provides the most space for images that you can theme to your specific business. For example, if you are an automotive dealership, you can have a different car displayed each month. Or you can choose a more generic theme such as a "seasons calendar" or a "puppies and kittens calendar." The design is completely customizable and PrimeNet can help you come up with the most effective way to make this both a promotional tool for you, and also a useful tool for your clients.
---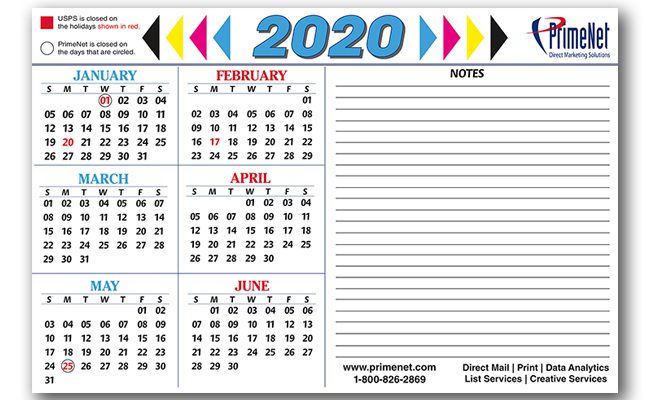 Desktop Calendars

The Desktop Calendar is the perfect option if you're marketing efforts are focused on businesses. Keep your logo and business information on your customer's mind all year long! Laminating this calendar allows you to write on it with dry or wet erase marker. Clients can keep this calendar at their desk to schedule work tasks and use the extra space to keep important notes.
---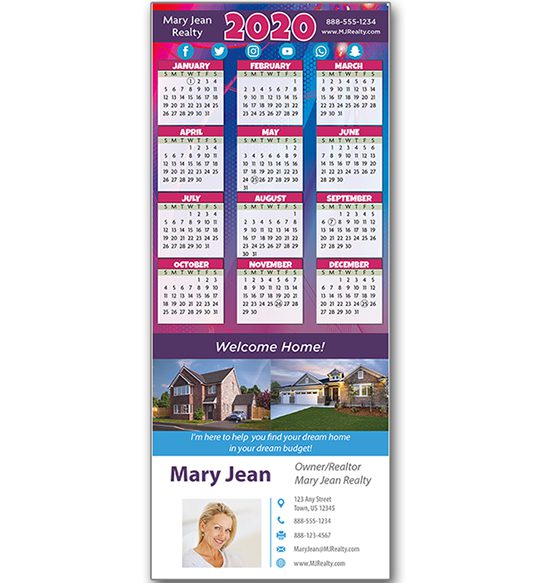 Business Card Calendars

Our Business Card Calendar is a great option if you are trying to promote a specific person within a company. For example, a real estate agent could put their company information at the top of the calendar, but their individual information in the business card section. A car dealership could also utilize this promotional calendar by putting not only their auto dealership information, but also a specific car salesman. Give a calendar away with each new car! Use a UV, aqueous, laminated coating to give a more slick, sophisticated feel.
---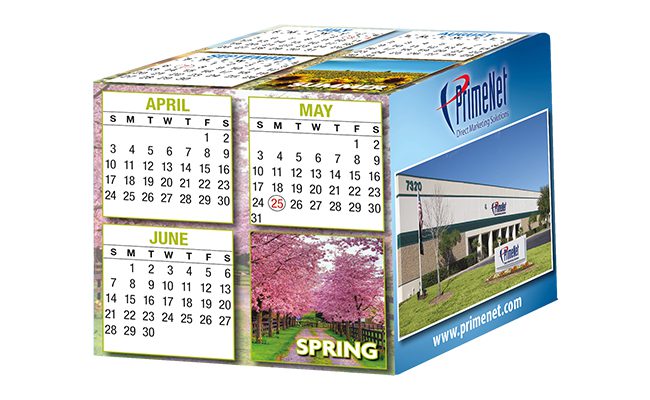 Calendar Cubes

With 6 sides to design on, our Calendar Cubes are a creative promotional calendar that will stand out from the crowd! Not all calendars are 3D, so you'll be sure to grab attention. You can fit the months on 3 to 4 sides, and the other panels can be used however you like! Let PrimeNet create your perfect design!
---
---
Calendar Add-Ons:
.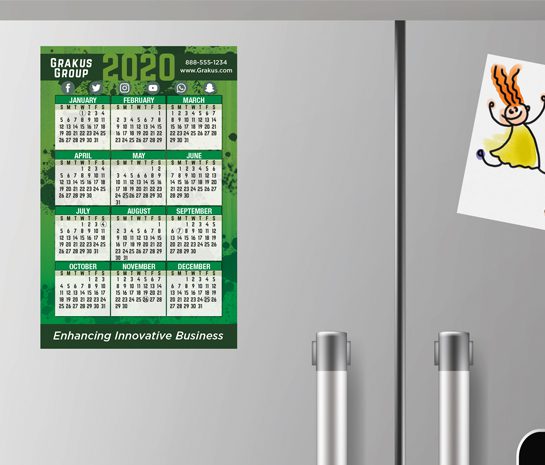 Magnets

Affix a magnet to your calendar to allow them to stick to metal surfaces such as a fridge or a locker.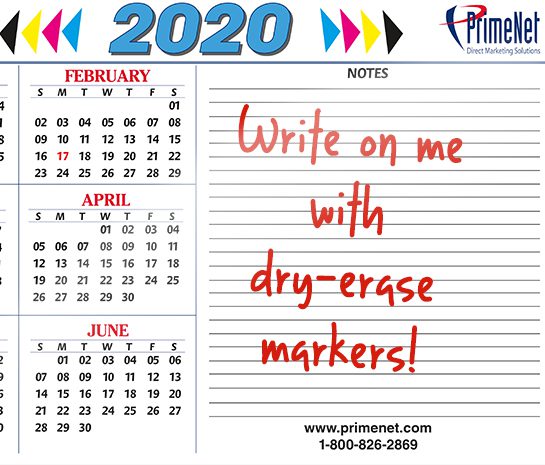 Lamination

Laminating your calendar will make it more durable and add value. It can also allow the customer to write on the calendar with dry-erase marker!