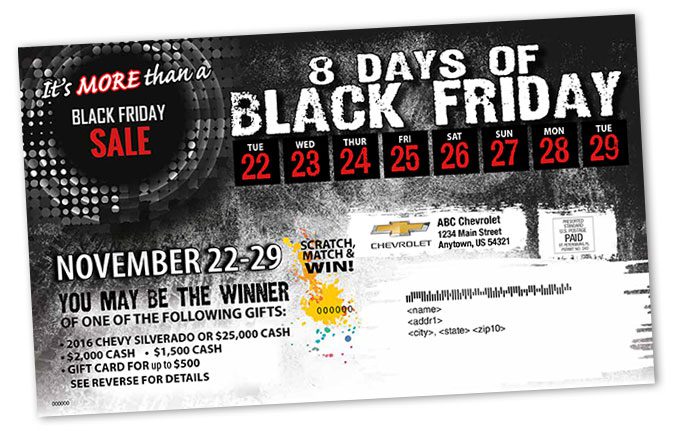 .
Why send direct mail for Black Friday?
Black Friday kicks off the holiday shopping season. The time for hot sales and great deals is fast approaching, and that means it's the perfect time to get your message out there to create your holiday hype! A unique direct mail design coupled with targeted offers to the most likely consumers presents a winning combination for bringing in profits for the holiday season.
You can expect to work closely with our professional account managers and design team to create a Black Friday campaign that gets customers in the door and helps you return the best results for your business! Start off the Holiday shopping season right with personalized direct mailers for Black Friday Deals!
For more details, take a look at our Black Friday samples here.
Give us a call today at 1-800-826-2869 to get started!
Interesting info? Share it!