PrimeNet: Your Tried and True Method for Tennessee Direct Mail
DIRECT MAIL, TN – Producing direct mail to Memphis, Nashville, Knoxville, Gatlinburg, Pigeon Forge, Eclipse, Chattanooga and a plethora of others, PrimeNet is a leading provider of Tennessee Direct Mail Services and Direct Marketing Solutions. PrimeNet has been operating nationally for over fifty years which allows us to target areas for local Tennessee businesses as well as TN companies who serve customers nationwide. We offer professional quality service to clients from Tennessee and all across the country by offering competitive rates on direct mail in the South.
Whether you run a small business, a corporate franchise, or a large enterprise, you will benefit from direct mail marketing! We offer services for ALL industries as well! Whether you're in the real estate business, an automotive dealership, or a retail company, we can put together the perfect direct mail campaign for you. Sending an effective series of direct mail campaigns works together with YOUR company branding to deliver incredible results with a traceable return on your investment.
From the lakes of Minnesota to the hills of Tennessee, PrimeNet is able to fulfill all of your marketing needs!
We offer many direct mail products to North, South, East and West Tennessee, as well as the rest of the country. With our main headquarters being located in central Florida, we are in a prime location to deliver quick shipping. Whether you are looking for postcards, letter packages, or specialty die cuts, we've got you covered! We also have a number of add-ons to really make your mail piece stand out, including: scratch offs, magnets, sticky notes, UV coating, lamination, full-sized keys, and more! Our highly experienced creative team will tastefully design your campaigns with a quick turnaround, and additionally, we offer incredible deals for businesses on direct mail services and other direct marketing strategies.
Would you like to see some of our work for yourself? Just click the link below and we will mail you some samples!

(Clicking the "Request Samples" image should open your default email client.
If it does not, please use the contact form.)
We also provide targeted mailing list services statewide, which means your direct mail campaigns will be sent to your target audience. Do you already have a print-ready direct mail campaign that you're ready to send? Our highly-trained staff composed of superb list managers, account managers and production staff will ensure a fast and smooth delivery of your direct mail offers. We're ready to work with you to help drive results, get customers in your door and increase your sales volume.
Time equals money and we have the unique capability to print and deliver quick-turn direct mail jobs – typically within 48 hours!* Our goal is to assist you in any way possible in order to meet your sales goals and maximize your direct marketing conversion rates. We even offer easy ROI tracking for our valued clients to help you target the right audience at the right time.
Contact us today to speak with an account manager so you can begin increasing your bottom line!
---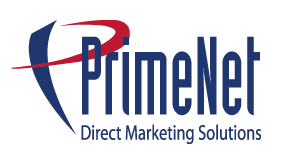 ---
*48 hour turnaround capability for print-ready supplied art and list, typical time-frame does not include weekends or holidays.