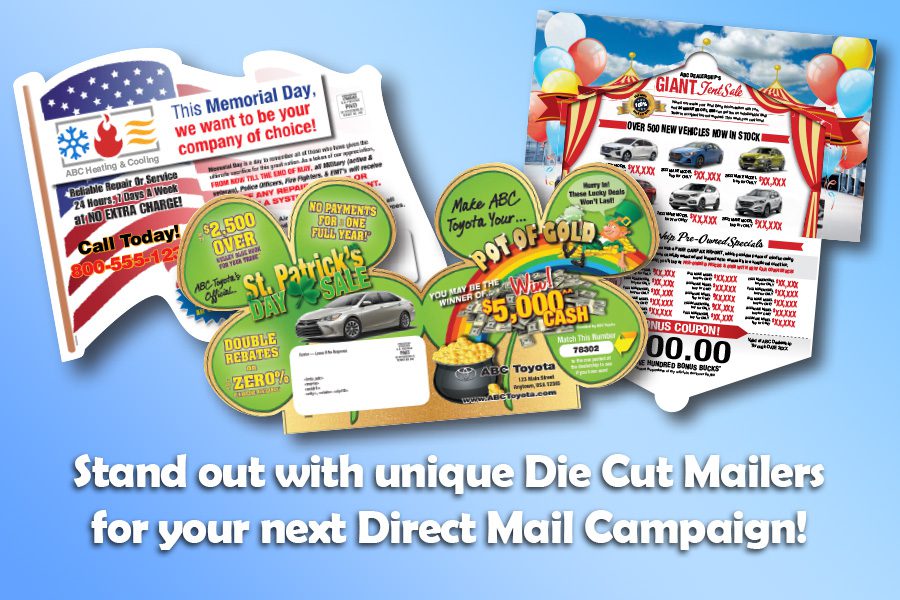 PrimeNet is busy developing fresh direct marketing ideas, designing new attention-getting mail pieces, modernizing proven pieces from the past, rolling out new programs and finding the best way to keep costs under control for each of our clients. 
One of the most creative ways to grab attention with your direct mail pieces is by using a die cut.
Die cut mail pieces give you the ability to create eye-catching folds, shapes, and cut outs within your direct mail piece. This technique can help draw attention to your marketing materials and help build better brand recognition. 
People tend to get multiple pieces of mail in their mailbox every day. What better way to stand out than to have a uniquely shaped piece of mail? Check out some examples that we have below!
The Shamrock die cut mailer ships out in a large full window envelope so that postage cost can be kept low, yet the mailer is clearly visible to your recipients. There's plenty of space for your message, coupons, offers, and a call-to-action. There will be something of interest for each customer!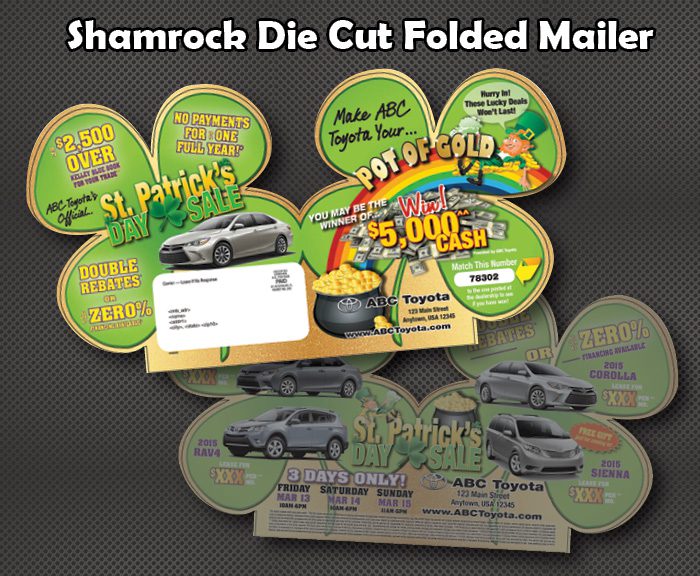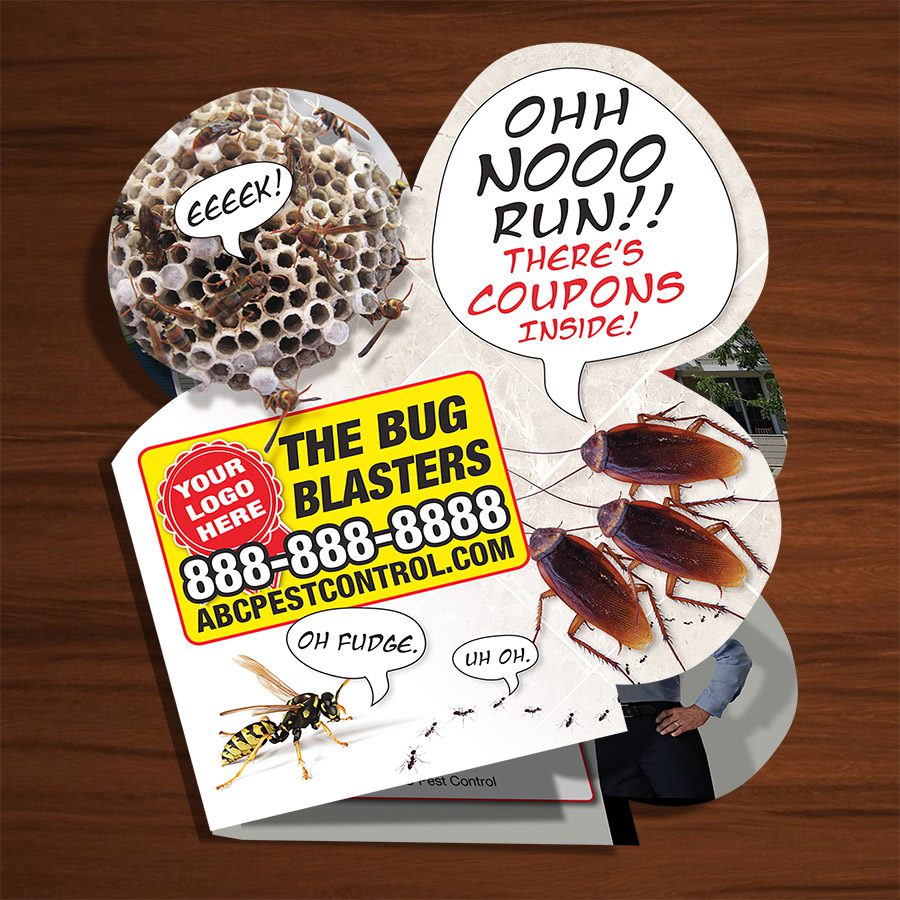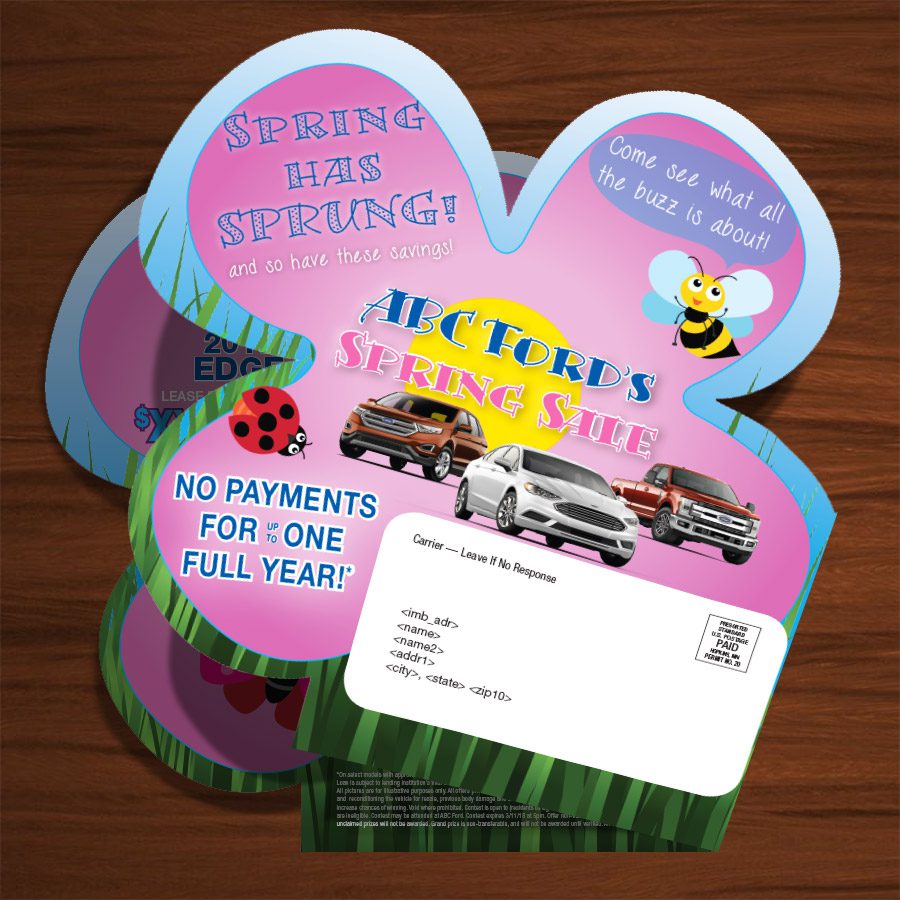 The shape of this mailer clearly lends itself to events surrounding St. Patrick's Day. However, with a little imagination, the shape can be used for any industry and any theme. For example, above we have a direct mail piece for a pest control service and a spring-themed piece for a car dealership.  We also show a beach-themed piece that is generic enough it can be suitable for a number of industries including healthcare, retail, HVAC, and food and beverage.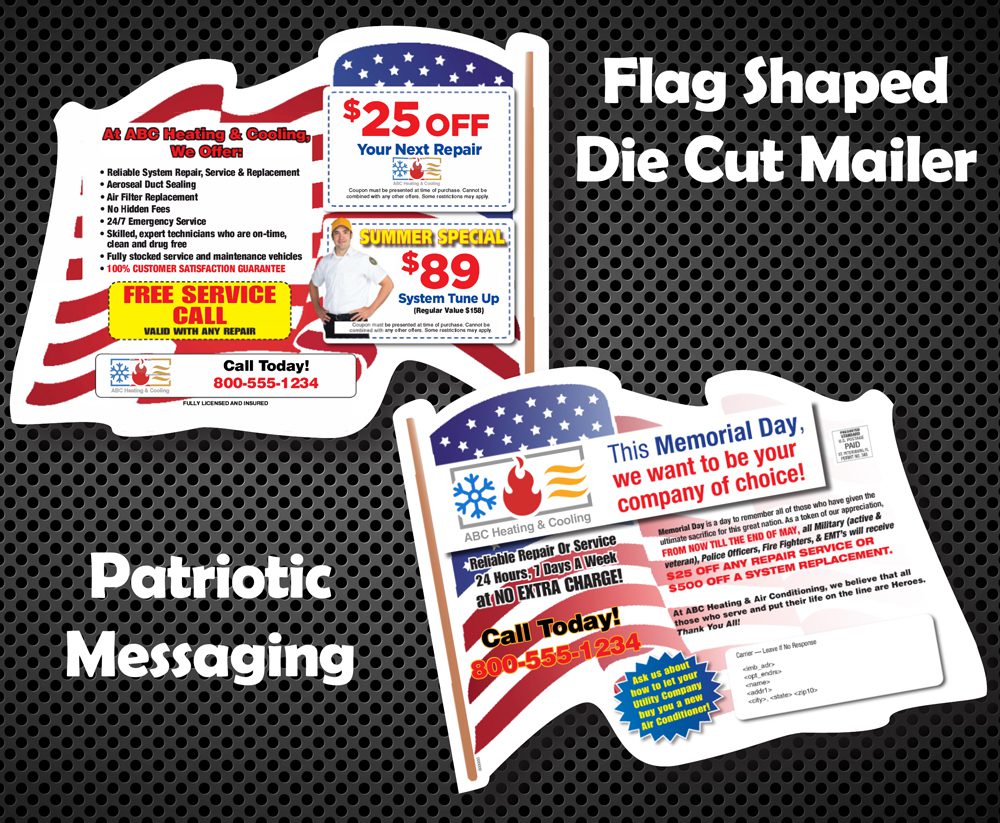 This 11″ x 8.5″ Die Cut Flag really stands out in the mailbox because of its unique flag shape. Printed on heavy stock, this double sided piece inserts into a 12″ x 9″ full window envelope. This flag die cut is perfect for summer holidays
like Memorial Day and 4th of July! It is also the perfect shape for a direct mail piece for political mail.
Don't want to pay for postage? With a staple and a rubber band this piece could easily turn into a door hanger!
Die Cut Mailers with Pop-Out Panels
The pop mailer adds a fun element to your message while being budget-friendly on postage. It originally looks like a regular post card, but by pulling on a perforated pull tab, the consumer can see even more of your message! Interacting with your direct mail piece will certainly keep your brand in your customer's mind.
Tent Die Cut Pop Self-Mailer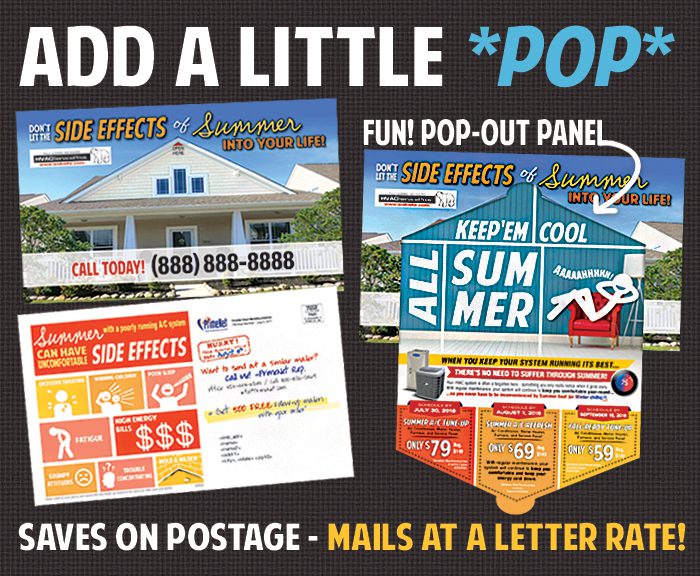 The tent die cut pop self-mailer can lend itself to multiple designs. Realtors, HVAC, Lawncare, and Home Repair Companies can create a design with a house. The shape also lends itself nicely to a tent sale design for auto dealers. With a little imagination, this design can work for any industry!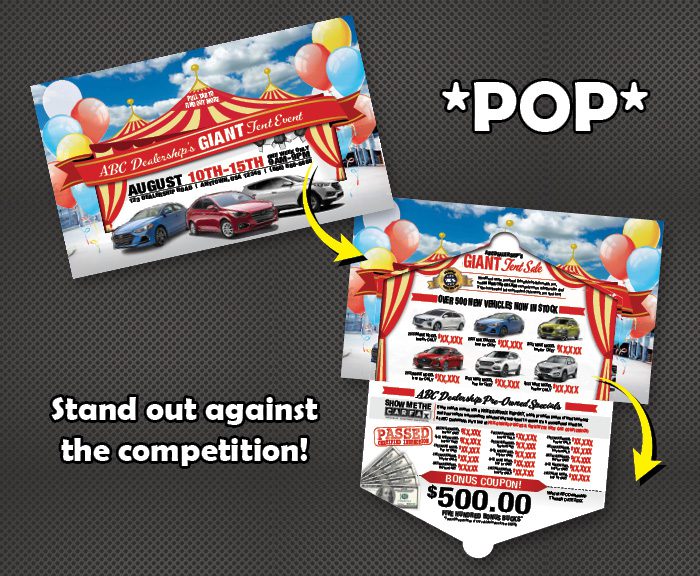 Oval Die Cut Pop Self-Mailer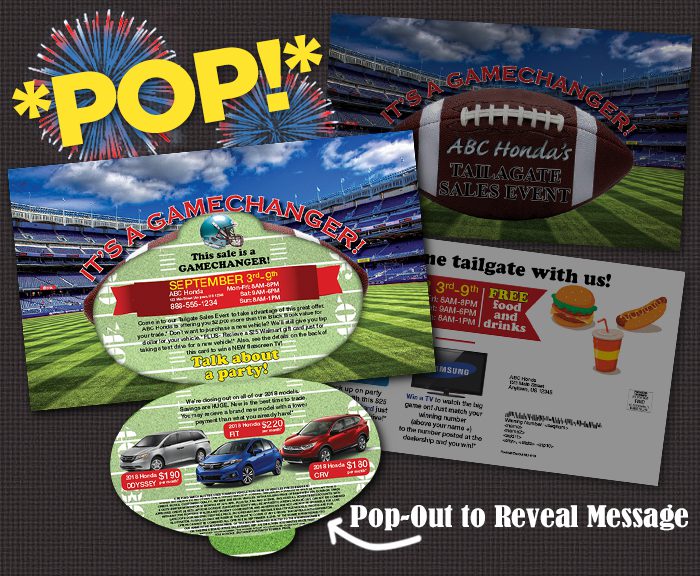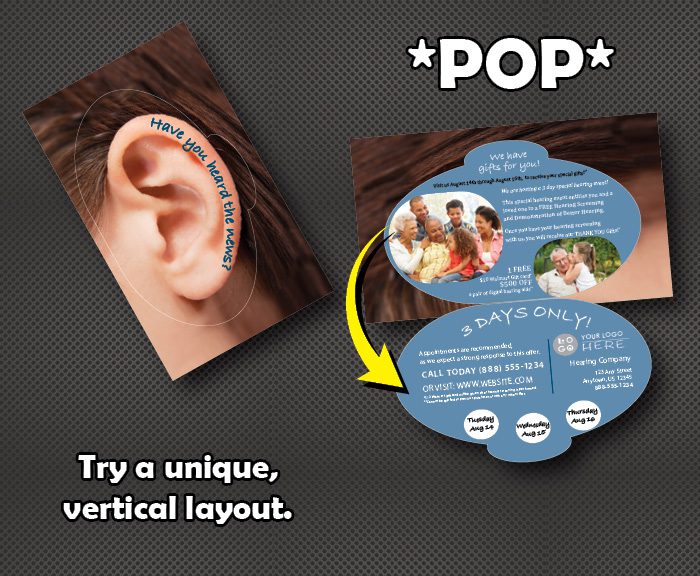 This self-mailer presents endless flexibility for your direct mail campaign. Utilize this fun oval pop out as a football during football season, an ear for hearing aid stores, or even a pie or turkey during the holidays. This uniquely shaped mailer is perfect to promote your message loud and clear. 
Get started on your die cut direct mail piece today!
With die cuts, the sky really is the limit. We have several pre-made die cuts for your use, but we can also work with you to create something completely unique for your brand! 
If anything you see here peaks your interest, give PrimeNet a call today at 1-800-826-2869 and ask for Scott or fill out our contact form here. We can't wait to create your unique direct mail piece and start driving business your way!
Interesting info? Share it!