PrimeNet houses the capability to print four-color direct mail envelopes quickly, and at an amazing value to our clients!
"The iJetColor 3.0 Envelope Press is offered as a complete digital color printing solution … standard output tray and an iJetColor combo ink pack capable of printing thousands of 4-color envelopes, business cards or letterheads.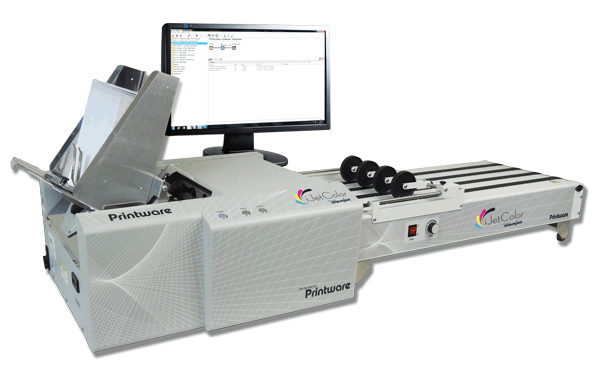 Advanced print technology usually demands a premium price – but not so with the new Printware iJetColor 3.0 Press. With a print speed three times that of traditional toner devices, the iJetColor consumables are roughly one-third the cost, offering extremely competitive ink pricing to bring the lowest cost per piece to the commercial printing market."  Source: iJetColor.com
Click or tap the sample pieces below to get an idea of what the iJetColor can produce:
---
iJetColor 3.0 Press Features
High Speed Ethernet communications support – Very Fast Network Support
Improved Navigator Harlequin RIP 10.1r1 with increased variable data output.
Improved automation for color spot matching – Color Boost Technology – for even more accurate profitable printing.
Built in cost calculator
New Printware for lifetime trouble-free operation. Exclusive On-Line Training Modules
Improved color output – advanced profiles and PMS color matching.
New CPU Hardware and Windows Operating System Enhancements
Improved toolbox controls – for easier operation and care
Enhanced user control over cleaning/maintenance cycles.
iJetColor 3.0 Press Benefits that Directly Translate to Direct Mail Value for Clients
Low Total Cost of Ownership
1/3 the operating cost of typical toner devices
High-Performance
3 times the speed of typical toner devices
Easy-to-use
Integrates with existing production environment
Production Ready
Production-quality Navigator Harlequin RIP workflow with spot color matching software
Expandable
Optional software for addressing and mail list preparation
Flexible
Stock thickness up to 160# cover/430 gsm
Source: iJetColor.com