We'll Make Our Work… Work for YOU. 

---
Each year, we help hundreds of clients connect with their customers and prospects to drive sales.
The goal – leads, traffic, retention, up-selling, cross-selling and branding – is met through careful attention to data and results, and listening to our customers.
We're proud of our work because it works for our customers. Contact us to get started.
See also: Mailing Lists and Postal Rates.
---
Below, you will find some of the custom direct mail products we offer: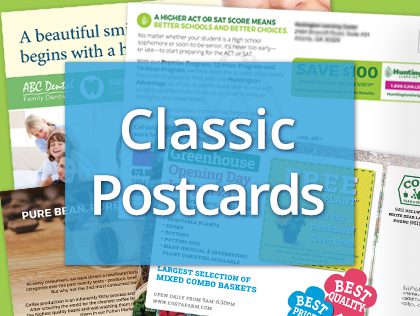 A tried and true approach, PrimeNet offers a variety of postcards in different sizes, stocks and folds, all personalized and customized to fit your individual needs.
---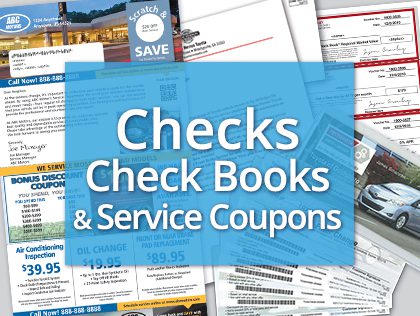 Checks & Service Coupons offer value and average a 30% response rate. Service Checkbook Programs are a great way to stay in front of willing customers, year-round.
---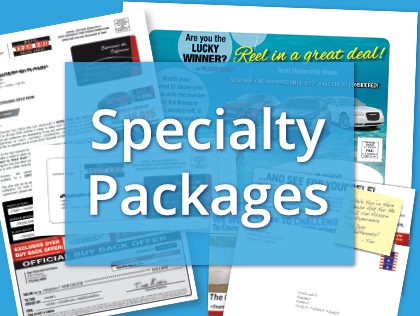 Full-view window envelopes with a choice of sizes and customization, specialty packages are a unique way to allow your message to really stand out in the mailbox.
---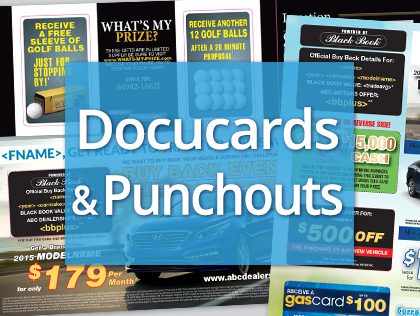 Cards are a great way to bring in business. By offering your 'special' on a card, your customers can present you their card while retaining your info for the future!
---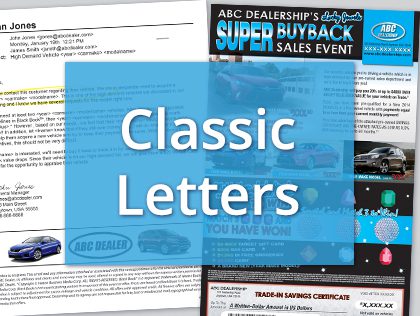 Mailed letters are simple, personal and cost effective. Choose from a variety of classic letters which can be personalized and customized to fit your direct mail needs.
---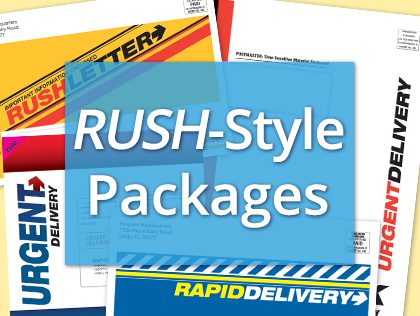 "Rush" Style envelopes are an eye-catching way to get your message opened. The personalized message within is a surefire way to generate traffic to your business.
---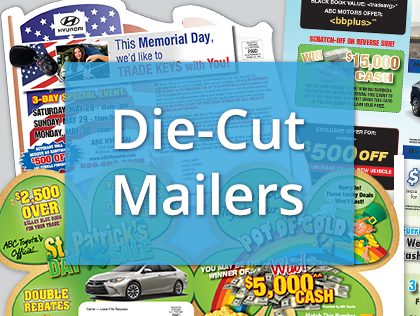 Dare to be different. Dare to send die-cut! For holiday specials, events and more, an eye-catching shape will spark just the interest you are looking for to attract your customers.
---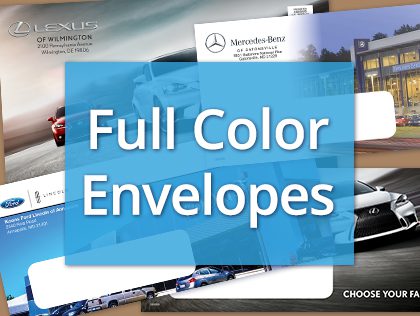 Full-color envelopes are a beautiful solution to otherwise 'boring' mail containers. These envelopes offer you the flexibility to present your message more boldly than ever.
---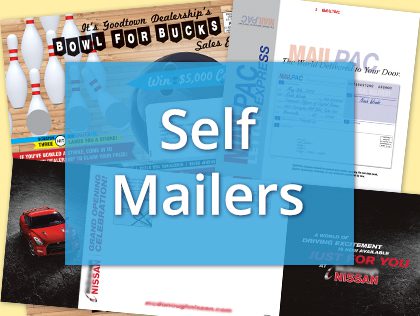 A self-mailer presents endless flexibility for your direct mail campaign. With no envelope to open, your message is loud and clear from the moment the mailbox is opened.
---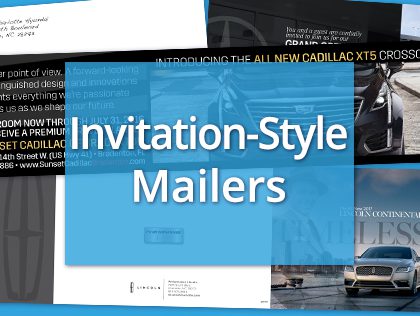 We invite you to give an invitation-style direct mail campaign a try. Why? Because who doesn't enjoy receiving an ultra-personal invite to a classy exclusive event?
---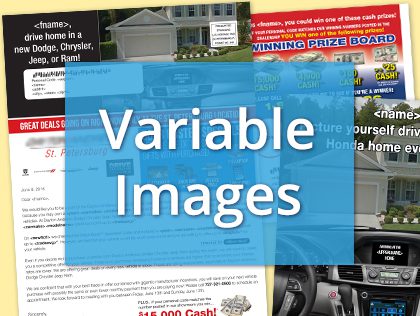 Variable image mailers make use of combined images and data to customize the recipient's experience with an added layer of personalization to your campaign.
---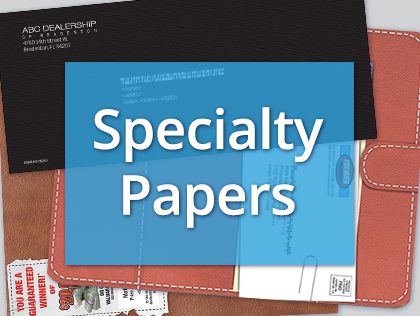 Specialty textured papers appeal to the tactile sense. As your potential customers are thumbing through their mail, your message will be the one that gets noticed!
---

---
Direct Mail Add-Ons:
.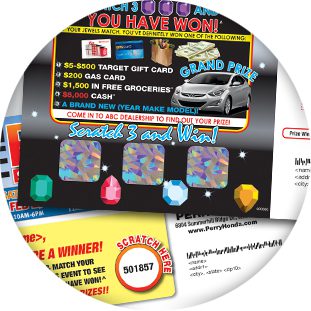 Scratch-Off

Scratch-offs are a highly effective way to get customers to visit and come in to 'claim the prize'. Everyone is a winner!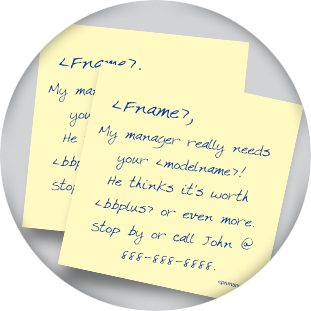 Sticky Notes

Real sticky notes affixed to your mail piece add an extra layer of personal interaction to your direct mail message.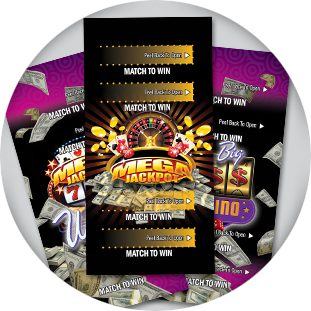 Game Pieces are an effective way to entice customers to visit and 'claim the winning prize'. Everyone wins with this interaction!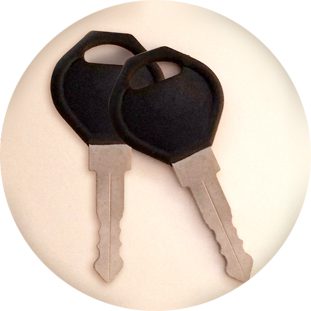 Full Size Keys

"What does this key unlock? "Full sized keys affixed to your mailer spark curiosity within your potential customers.