With full color letters and matching envelopes, your marketing mail will be much more likely to be read by your target audience.
When receiving a plain envelope with just a business return address up in the corner, would you be inclined to see what it is? Would you think "oh just another same-old-credit-offer" and toss it without even opening it? What about if you saw a full color invitation that may just give you the promise of something useful or informative inside?  Your envelope is your blank canvas – a full panel of real estate for your BOLD message so you can get people to look inside.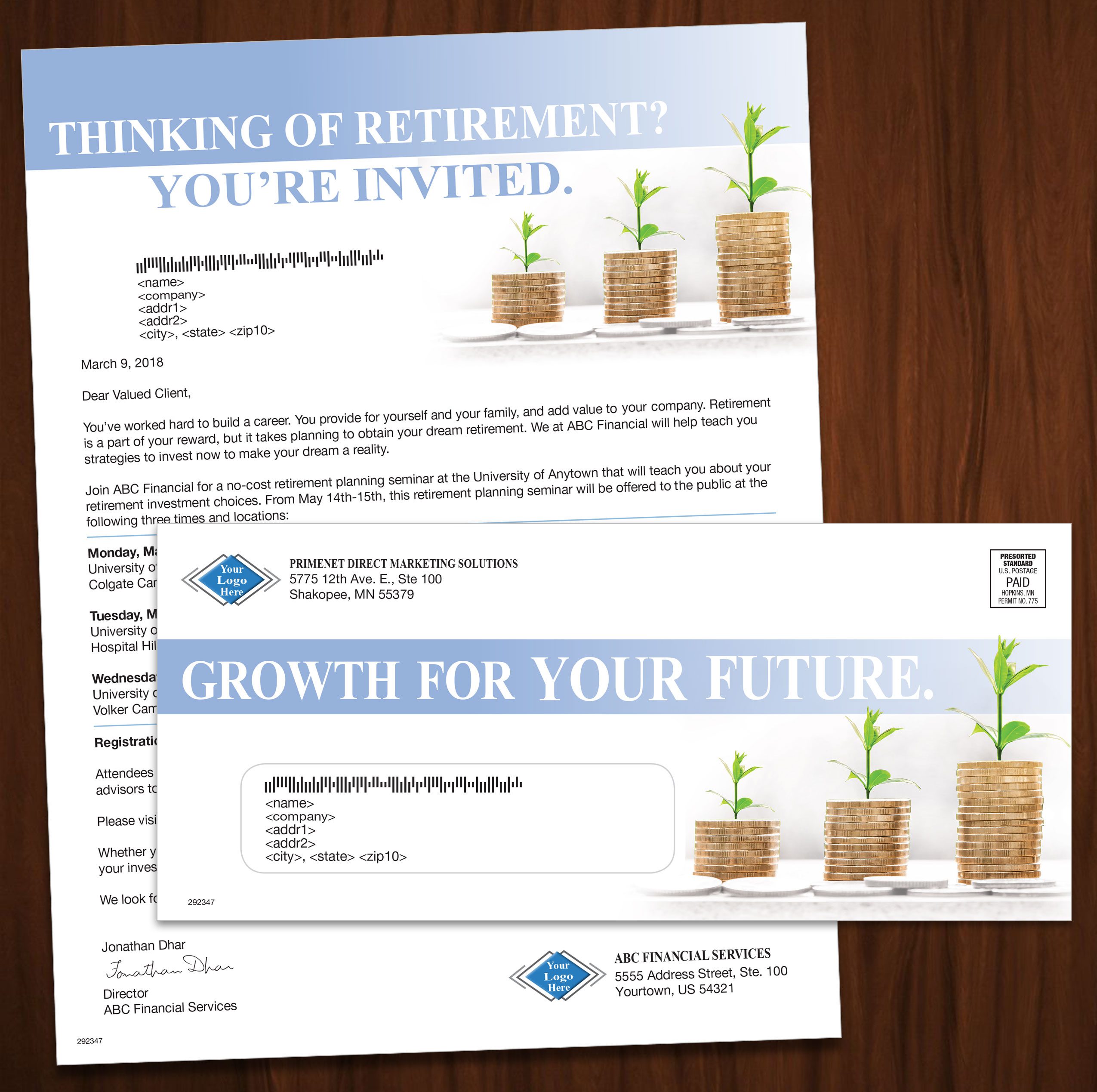 Some additional samples of full color envelopes are below:
Be BOLD with your direct mail letters.  Our creative staff can customize your mail pieces JUST FOR YOUR BUSINESS and help get your customers in the door.  Give us a call to find out how to target your mailing list, create your campaign and grow more business.