Your First Choice for Florida Direct Mail Services
DIRECT MAIL, FL – PrimeNet provides Florida Direct Mail Services and Direct Marketing Solutions both locally and nationwide. PrimeNet has been in operation for over fifty years, and we're still growing today. We service clients from Florida and across the United States by offering great rates on direct mail needs.

Our friendly sales and service associates are happy to assist you in any way possible with the direct marketing needs of your business.
We offer a wide array of direct mail products and mailing list services. PrimeNet houses a highly experienced creative team capable of designing your campaigns with a fast turnaround, and we offer amazing deals for businesses on direct mail and other direct marketing services.
Have a print-ready direct mail campaign? Our superb account managers, list managers and production associates are fast and efficient, as to ensure a speedy delivery of your direct mail piece. We'll work with your needs every step of the way to deliver results, get customers in the door and help increase ROI for your business.
We produce RESULTS. Here are some examples of our services: Automotive Industry Mailing Services, HVAC Direct Mail Services, Hearing Care Center Marketing, Marketing for Doctor's Offices, Real Estate Direct Mail Marketing, Corporate Direct Marketing for Utility Services and Cable & Internet Service Providers, Small Business Local Marketing, Mailers and Coupons for Grocery Retailers, Marketing Reach for Financial Industries, and so many others.
Attention Franchises: You may think "Well, my franchise is too small for direct mail." Great news! Franchises benefit greatly from direct mail marketing because you've already got a recognized brand working for you! An effective series of direct mail campaigns works with this branding to deliver incredible results.
Contact PrimeNet Direct Marketing Solutions to speak with an account manager today and get on the road to increasing your bottom line with an extraordinary direct marketing campaign!
---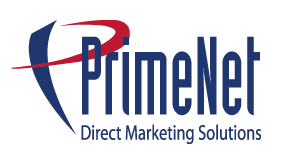 Corporate Headquarters:
7320 Bryan Dairy Rd. | Largo, FL 33777
Local Telephone: (727) 447-6245
Toll Free: (800) 826-2869
---
…