Your First Choice for Georgia Direct Mail
DIRECT MAIL, GA – PrimeNet provides Georgia Direct Mail Marketing Services to all Georgia cities including Atlanta and Metro Atlanta Cities, Marietta, Five Points, Macon, Buckhead, Decatur, Duluth, Suwanee, Gainesville plus all of North GA and South GA towns. We've been operating for more than 50 years, and we're continuously expanding and growing. Since the Georgia border is only about 4 hours from our facility in FL, we are considered "semi-local" to Georgia cities which allows us the opportunity to offer great rates on direct mail. Our courteous and knowledgeable sales & service staff are just a call or email away, and always prepared to offer marketing assistance to you regarding the direct mail needs of your business.
PrimeNet houses an exceptionally creative design team who come with decades of experience and are excellent at designing visually appealing campaigns for a fast turnaround. We offer a tried and true, ever-increasing inventory of direct mail products as well as in-depth targeted mailing list services. We offer special deals for Georgia businesses on direct mail and other direct marketing services, as well as commercial printing.
If you've created your own artwork for your campaign, and you're trying to figure out the best target audience & method of sending it, our professional account associates, list managers and production crew will work efficiently, to ensure a quick delivery of your direct mail offers. We work closely with you at every step of the process so that you will see results, get customers into your business and increase the bottom line profits for your company.
Some examples of our GA area Direct Mail services include: Real Estate advertising, automotive industry marketing, HVAC services direct mail campaigns, hearing aid center letters & postcards, doctor's or dentist's offices, direct marketing for utility services as well as billing statements, local marketing for small businesses, mailers and coupons for local Georgia grocers, direct mail marketing for financial industry seminars, and many others. All industries are welcome.
Franchise Owners & General Managers: You may be assuming "My little franchise store isn't big enough for sending direct mail." Good News – Franchises can benefit very well from direct mail marketing due to the brand recognition which has already been established for you! A series of well-researched direct mail campaigns will easily add to this strong branding to deliver ROI.
Looking for Georgia Direct Mail Services? Contact PrimeNet Direct Marketing Solutions to speak with an account manager today to discuss a customized, effective direct marketing campaign.
---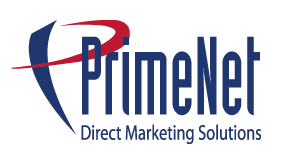 We have a physical direct mail center just seven hours from Atlanta, GA
located in the Tampa, St. Petersburg, Clearwater Metro Area:
7320 Bryan Dairy Road | Largo, FL  33777
Telephone: (727) 447-6245
---
…