PrimeNet: Your Prime Choice for Indiana Direct Mail

DIRECT MAIL, IN – PrimeNet provides Indiana Direct Mail Services and Direct Marketing Solutions to all local Indiana cities, as well as targeted audiences nationwide. Providing direct mail and marketing to Indianapolis, Fort Wayne, Evansville, South Bend, Carmel, Bloomington, Elkhart, and an abundance of others, PrimeNet has been in operation for over fifty years, and we're still continuing to grow. We service clients from Indiana, Michiana, and all across the United States by offering competitive rates on direct mail.
We offer many direct mail products such as: postcards, letters, and custom mailers. Additionally, we provide targeted mailing list services. This means we can target the customers mostly likely to react to your mailing. Whether you are trying to stick to local IN neighborhoods, or market outside of the state to national clientele, PrimeNet can target the audience best suited for your needs. Our courteous and knowledgeable sales & service staff are just a call or email away, and always prepared to offer marketing assistance to you regarding the direct mail needs of your business.
Our highly seasoned creative team has decades of experience and is capable of tastefully designing your campaigns with a fast turnaround. We can create a completely unique piece that will suit your business's needs. We know the tried and true methods of getting your piece the attention it deserves! Request to see some samples to see what we are talking about.

(Clicking the "Request Samples" image should open your default email client.
If it does not, please use the contact form.)
Have you already created the art, and collected the list of customers you'd like to send your print-ready direct mail campaign to? We can help you with the next steps! Our knowledgeable account managers, list managers and production staff are highly trained to ensure that your direct mail offers deliver to the right place at the right time. We'll work with your needs each step of the way to help drive results, get customers in the door and increase ROI for your business.
One of our major customer satisfaction points is our ability for quick-turn direct mail jobs – typically within 48 hours*! Our friendly sales and service pros are happy to assist you in every way possible to maximize your direct marketing conversions.
Franchises, small business and corporate enterprises across Indiana ALL benefit greatly from direct mail marketing! An effective series of direct mail campaigns works with YOUR branding to deliver incredible results and traceable ROI. Some examples of our Indiana Direct Mail services include: RV campaigns, real estate marketing, automotive advertising, heating and cooling campaigns, health industry (hearing aid centers, doctor and dental offices) mailers, postcards for financial services, and coupons for local retail shops. No matter what your business is, we can help you!
Contact us today to speak with an account manager and get on the road to increasing your bottom line with a customized, effective direct marketing campaign!
---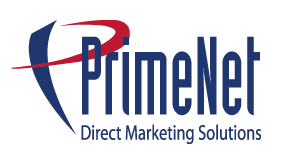 ---
*48 hour turnaround capability for print-ready supplied art and list, typical time-frame does not include weekends or holidays.