Your target audience holds the key to your ROI.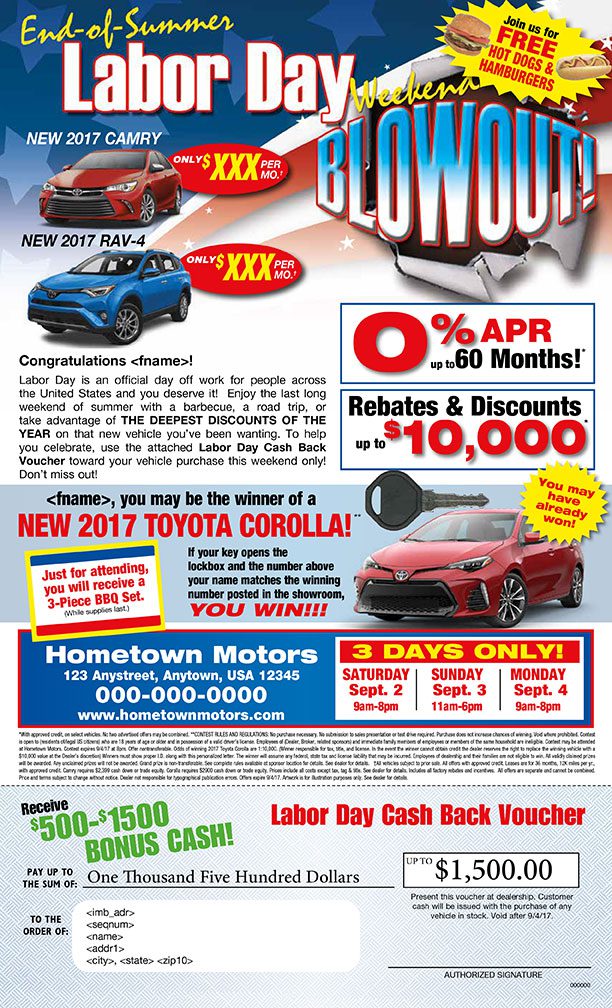 A direct mail promotion with a key attached gives the keyholder a chance to open a prize box, a home, a vehicle or anything that requires a key to open it. Key promotions are a proven traffic generator.
Unlike the common affixed-key postcard, a key added to your letter is a winning promotion in 2 ways. For one, there is the mystery of 'what's inside?' when there is the added bulk of a key in the envelope – And two, this is an inexpensive method to utilize a very high response promotion.
Affixed keys have been used very successfully by auto dealers, mortgage companies, real estate companies, real estate developers and others.
Send us your print-ready letter art or give us a shout and we'll be happy to work with you to come up with a winning theme!
.
---
This 8.5″x14″ Letter with Affixed Key inserts into a Standard #10 Envelope.