Your First Choice for Minnesota Direct Mail
DIRECT MAIL, MN – PrimeNet provides Minnesota Direct Mail and Direct Marketing Services locally and nationwide. PrimeNet has been in operation for more than fifty years, and we're still going strong. While Minnesota is one of our home bases, we are happy to service clients from all over the U.S. by offering great rates on direct mail. Our friendly sales and service associates are just a phone call away, standing by to assist you with all of the direct marketing needs of your business.

We offer an ever-growing number of direct mail products and mailing list services. PrimeNet employs a highly efficient creative team with decades of experience who are capable of designing visually striking campaigns for a fast turnaround. We offer amazing deals for Minnesota businesses on direct mail and many other direct marketing services, as well as commercial printing production.
Have a great print-ready direct mail campaign you've created and are trying to figure out the best way to get it out there? Our professional account managers, list managers and production associates are quick and efficient, to ensure a speedy delivery of your direct mail. We work with your needs every step of the way to drive results, get customers in the door and increase ROI for your business.
PrimeNet helps YOU produce RESULTS. Some examples of our MN Direct Mail services include: HVAC Services Direct Mail Campaigns, Automotive Industry Marketing, Hearing Center Customer Letters & Mailers, Marketing for Real Estate Professionals, Doctor's Offices, Direct Marketing for Corporate Utility Services, Cable & Internet Service Providers, Local Marketing for Small Businesses, Mailers and Coupons for Grocers, Direct Mail Marketing for Financial Industries, and many others. The sky is the limit.
Good News Franchise Owners and Managers: You may think "My franchise is much too little for direct mail." Franchises do indeed benefit from direct mail marketing because of your recognized brand which is already working for you! A smart series of direct mail campaigns compliments this branding to deliver big results.
Looking for Minnesota Direct Mail? Look no further! Contact PrimeNet Direct Marketing Solutions to speak with an account manager today and get on track to increasing your bottom line with a customized, effective direct marketing campaign!
---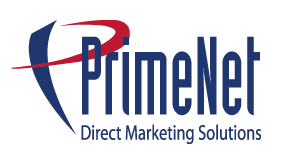 We have a direct mail data center in Shakopee, MN located at:
5775 12th Avenue East | Suite 100 |  Shakopee, MN  55379
Local Telephone: (612) 492-2122
Toll Free: (800) 826-2869
---
…