Spring Your HVAC Business Into Action Now…
---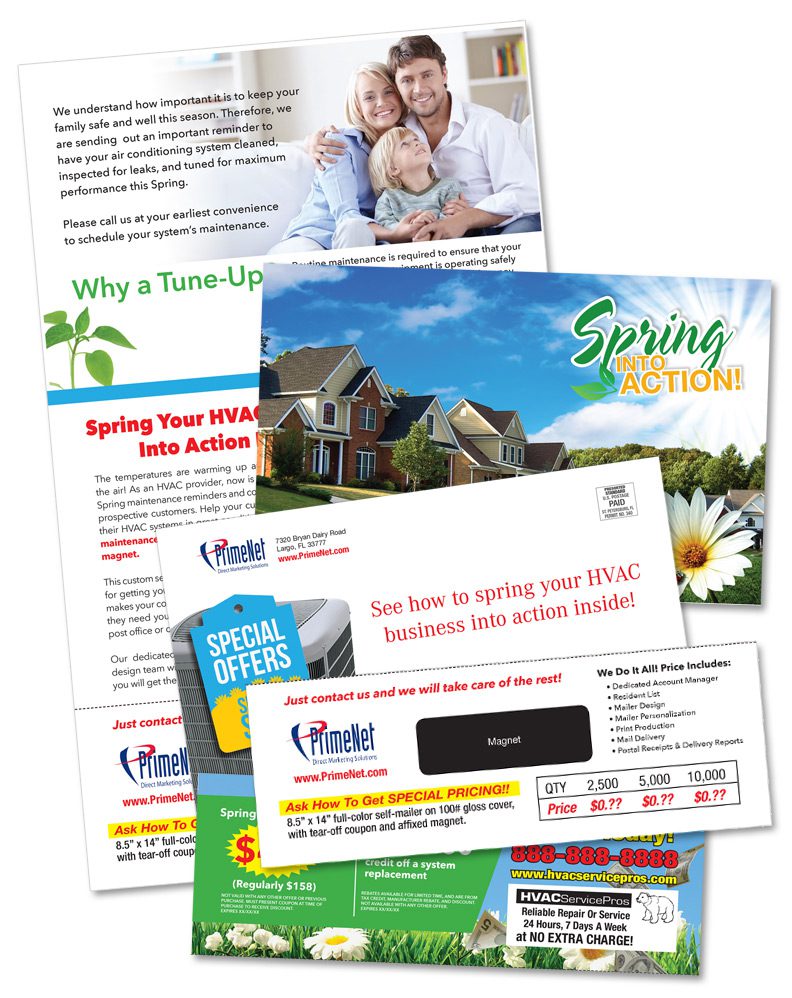 …with this self mailer including a perforated magnet coupon.
The temperatures are warming up and Spring is certainly in the air! As an HVAC provider, now is the time to start sending Spring maintenance reminders and coupons to your current and prospective customers. Help your customers to help you keep their HVAC systems in great condition with this custom Spring
maintenance reminder self-mailer with perforated, tear-off magnet.
This custom self-mailer with perforated, tear-off magnet is perfect for getting your business information in front of customers and makes your contact information and offer easily accessible when they need you. And the best part? No need to worry with the post office or compiling your mailing list!
Our dedicated account managers and professional creative design team will work with you to customize your mailer so that you will get the best results. Click an image below to view this mailer.
Call today to get started: 1-800-826-2869