By Mark Hanson, Business Development Executive
Holidays are an excellent time for businesses to launch a direct marketing campaign, and St. Patrick's Day is especially great since many are excited about the upcoming spring… and their tax returns!
St. Patrick's Day is only a month away, so now is the perfect time to start planning and implementing a direct marketing campaign that will help drive in more business. A well-designed direct mail piece will motivate your customers and potential customers to buy from you and keep your products and services in mind during the rest of the year. Here are a few direct marketing ideas for St. Patrick's Day success: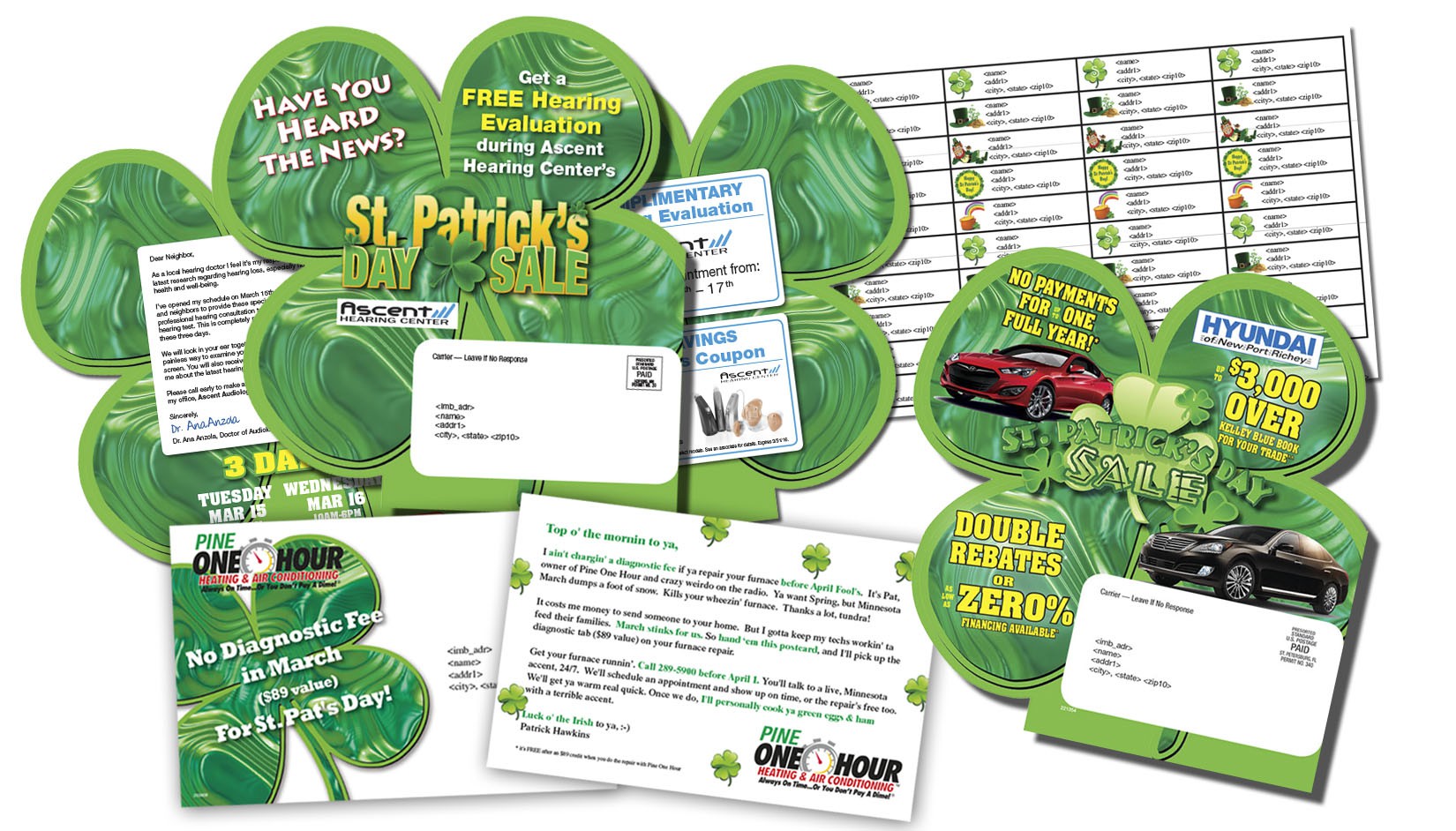 Invite people into your physical location.
If you're offering some sort of sale on St. Patrick's Day, this is a great reason to invite people to your company's physical location. Through a festive direct mail piece, such as our Custom Shamrock Die Cut Mailer, you can offer an incentive to get people shopping in your store on St. Patrick's Day.
Send a postcard.
Postcards are a simple and affordable way to inform your customers of your St. Patrick's Day promotions. Think about what message you will send to get your customers motivated to purchase from you.
Offer a holiday-themed discount.
Tie in your offer to St. Patrick's Day and make sure it expires sometime around the conclusion of the holiday. This will get your customers motivated to purchase from you right away if they know your offer won't last very long.
St. Patrick's Day is full of imagery that most consumers recognize. Make sure you utilize this when planning out your direct marketing ideas. PrimeNet offers tailored direct marketing campaigns to fit the needs of your company.
Call PrimeNet today at 1-800-826-2869 to get started on your St. Patrick's Day campaign!
Interesting info? Share it!