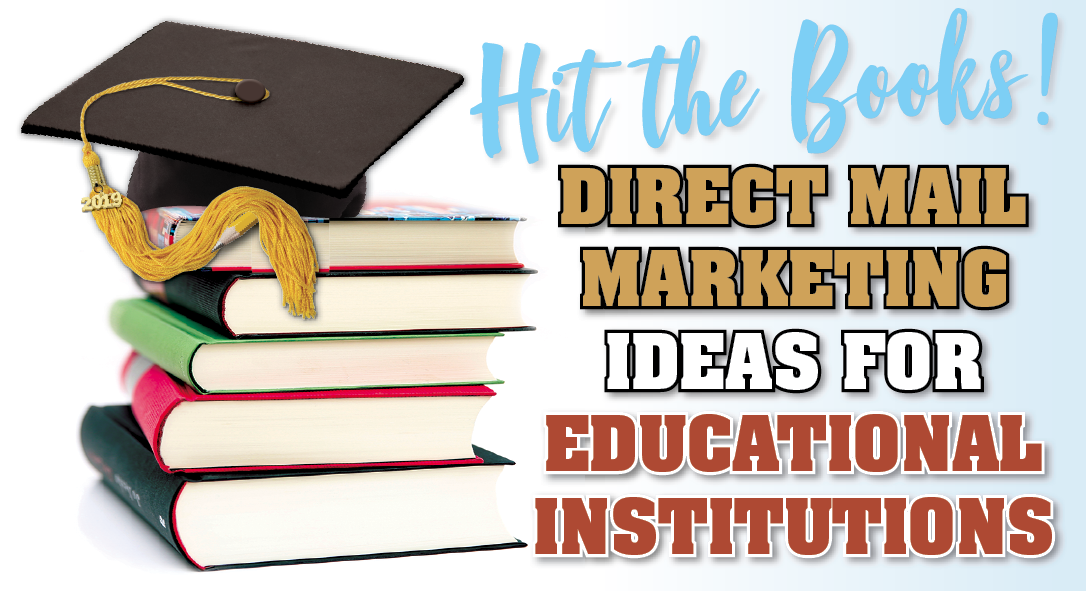 Direct mail marketing has increasingly taken a backseat role to digital marketing in the past decade. Much of the focus these days is on optimizing an institution's digital presence and improving its online metrics in order to rank higher on search engines. However, direct mail marketing campaigns can still be useful in the information age. In fact, the education sector is one of the main areas that could benefit greatly with direct mail marketing campaigns. Here are several ways institutions from different educational levels can use direct mail marketing.
K-12 Education
K-12 educational institutions can greatly benefit from direct mail marketing. The parents of children and teens are often busy, and it'll take more than a flashy online ad to capture their attention. Although highly hyped, digital ads actually generate a very low response rate. According to Invesp, the average click rate for a display ad campaigns is only 0.1 percent. This means that only one out of a thousand ads in a display campaign online is clicked. Direct mail marketing can be a much more effective strategy. K-12 direct mail ads can range widely from a postcard-style printed coupon to a multi-page pamphlet. There are many creative ideas, such as bi-fold cards, cutouts, patterns, and textures, suitable for direct mail marketing, depending on your needs and budget. Institutions at the K-12 level can probably levy the largest range of creativity on their ads.
Private Schools
Private schools often need to invest more in advertising to attract incoming students and to promote fundraising campaigns. Direct mail marketing can help, and it has proven to be a successful strategy for private schools. When it comes to local or regional organizations, direct mail sent to the targeted demographics is more effective when generating response rates. You'll want to make sure you do some research on who you want to have enrolled in your school so you can tailor marketing to their parents. For private institutions, direct mail can be used to generate interest for open houses, discounted enrollment and registration fees, after-school activities, clubs and athletics options, fundraiser sales, and many other special events.
Higher Education
Direct mail marketing can also be used for higher education like colleges and universities, both physical and online. Higher education can use direct mail marketing to advertise one portion of the school at a time. For example, the school can advertise campus tours, can create question-and-answer sessions with a counselor, and can remind on-leave students to return to school. You can also use direct mail to provide information on your most popular or trending degrees. For example, medical assistants are currently in high demand, so that would be a good one to put on your flyer or postcard if you offer that degree.
Alumni
Direct mail marketing provides an important way for fundraiser organizers to communicate with their alumni base and current contributors. Most students who finished their educations have fond memories of their campuses and are willing to contribute with donations. Make sure your marketing showcases the strength of the school and the progress that has been made over the years. In addition, make sure that you highlight the current on-going events that their donations are going toward.
Because of the increased cost of direct mail marketing, educational institutions need to truly understand their demographics and target audiences. Perhaps due to this narrower range of targets, direct mail marketing can produce a better response result compared to digital marketing. Receiving a personalized card in the mail with special local offers can generate a lot more active engagement. Parents want what is best for their children, college applicants want to know all their college options, and alumni want to gain a sense of nostalgia of their student days. Direct mail marketing is still highly effective and can produce results.
Interesting info? Share it!