Your Smart Choice for Florida Mailing List Services
MAILING LISTS, FL – PrimeNet provides Florida Mailing List services locally and nationwide. PrimeNet has been in operation for well over fifty years, and going strong. Our mailing list sales team provides service to local clients in Florida by offering a dedicated list buyer to works with you to determine the right type of mailing list for your business.
---
Do you only provide mailing lists for Florida?

We work with list buyers in ALL states, however, if you're a local Florida business mainly serving a Florida customer base, you will want to start in your area.
Franchises: You may think "My franchise store is too small to bother with a direct mail list." Think about this though – Franchises can really benefit from purchasing a local list (from a reputable list provider) because you are already using a recognized brand! An updated local Florida list for your mailing will make good use of your established branding to deliver incredible results.
What is the best type of mailing list for my Florida business?
The most common direct mail list types are Residential, Occupant and Business lists. These lists are often compiled, meaning they've been collected from various sources and entered into a database. Compiled lists are sourced from many places, including public records, government databases and telephone directories.
Response lists are a unique type of list that is collected from people who have responded to an ad or who have purchased items from businesses, these are considered 'opt-in' lists. This type of list is an excellent choice for local Florida businesses to gain repeat customers.
What other services do you offer besides mailing lists?
We offer a wide array of mailing list services and many other products. From commercial printing to laminating to creative design and more, our services will allow you to use PrimeNet as your "one-stop" shop for your direct mail – and with top-notch customer service to boot.
Contact us to speak with a list manager today and get on the road to increasing your bottom line with an extraordinary direct marketing campaign!
---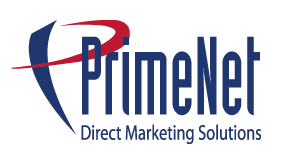 Corporate Headquarters:
7320 Bryan Dairy Rd. | Largo, FL 33777
Local Telephone: (727) 447-6245
Toll Free: (800) 826-2869
---
…