Ready to expand your customer base? Send their name LARGE and send it LOUD with PrimeNet's newly updated License Plate Mailer which can be customized for any region. People love to see their own name, and when it's BOLD on a license plate from their own state, the chances are increased that your message will get customers in the door. Sales events, holidays and business-boosters all have a place on this custom license plate mailer!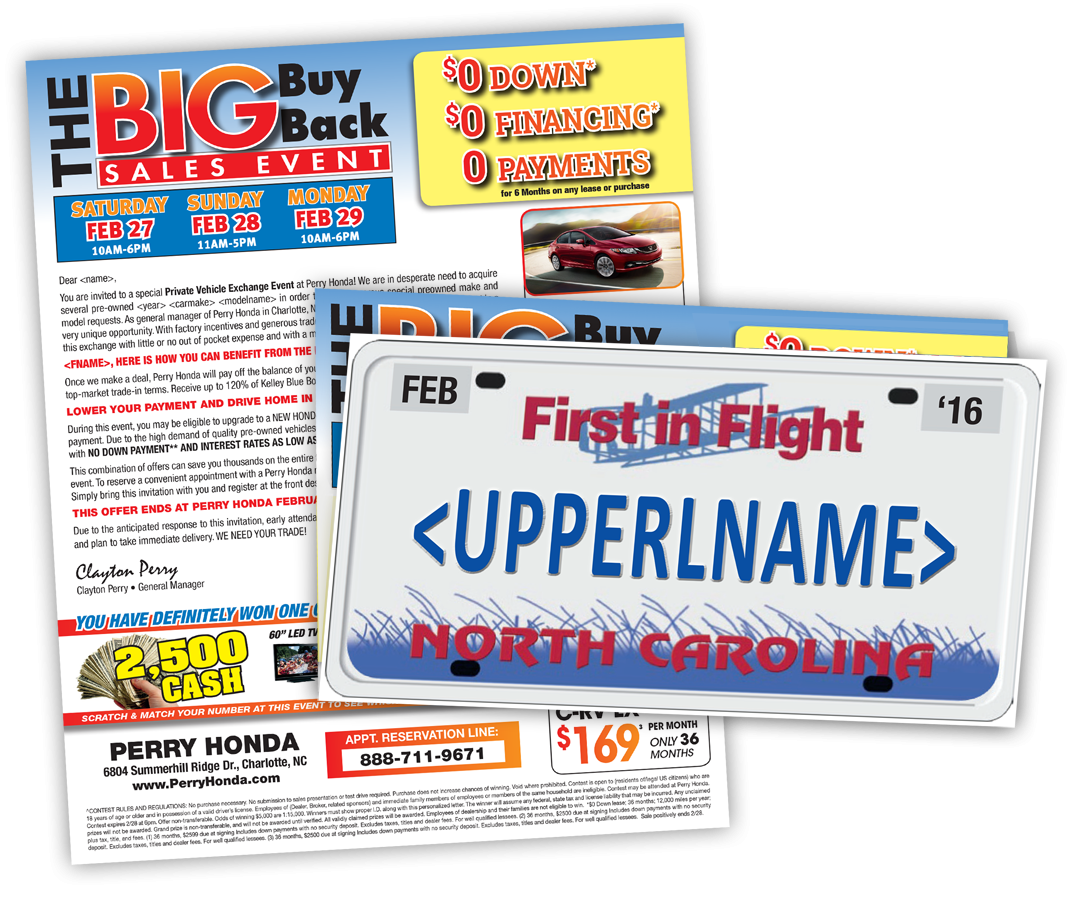 In what state is YOUR business? Anywhere in North America, we've got you covered. Some examples below include a Florida, North Carolina and Minnesota license plate. We are able to custom-design a plate for your specific business OR use a license tag design similar to what your local DMV offers for the real deal. These license plate mailers can be custom printed with personalized addressee names to hold your customers' attention and drive sales.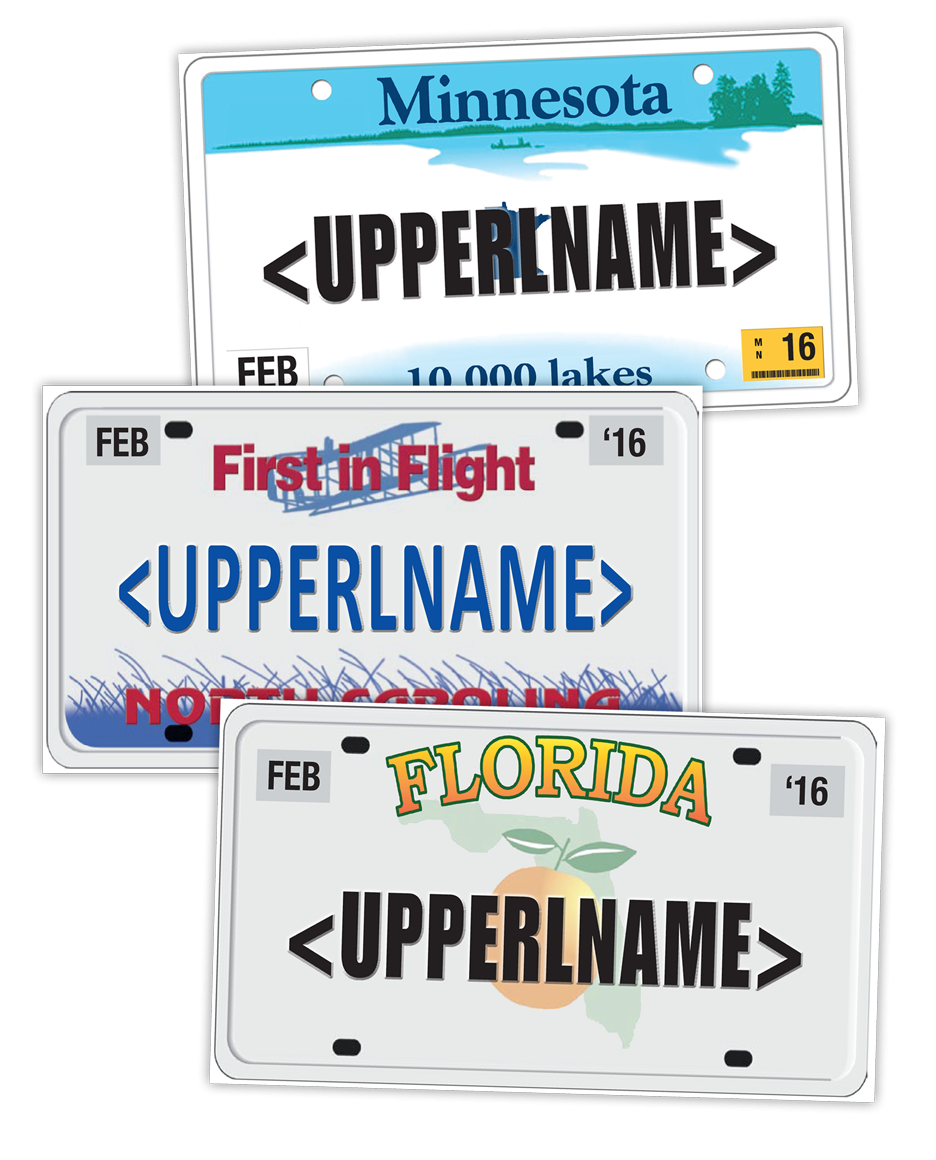 For details and pricing, give us a call today at 1-800-826-2869. Our Creative Design team is able to tailor your license plate mailer for any state, any sale, any holiday – and anything you can dream up. We also provide original ideas for your business to draw attention and boost response. Want to use your own design? Contact one of our helpful account managers who will be happy to assist.
Interesting info? Share it!