The results are in! We tested out USPS Informed Delivery™ service for ourselves and have come up with a few good points for direct mail.
We found that there really IS a decent quality image preview so you can see what's coming – every day. This provides a chance for your audience to plan their to-do list a little more in advance if they want to take advantage of the deal that's on its way.  So, with that in mind, here are some tips for designing your offer to stand out even BEFORE it hits the mailbox!
Offer your call-to-action on the address side of your
piece or on your envelope.

Use a good color theme that will contrast well and look
almost as good in grayscale.

Make your fonts easy to read by keeping it simple.
BIG and BOLD are winners here.

Keep your design simple and uncluttered so that it is easy
to get your message across.

Place your most important content (i.e. call-to-action) centrally
so that it is visible on the scan.

Take advantage of customized design services from a trusted direct mail company or agency that is familiar with the Informed Delivery™ service.
Take a look at the screenshots below to get an idea of what your customers see in their daily Informed Delivery™ mail previews (click one of the thumbnails to enlarge):
---
Previously Published on April 7th, 2017:
By April 14th, USPS Informed Delivery™ will be available in all ZIP Codes spanning the United States.
Customers will be able to view household mail – Even while traveling!
Now your direct mail message will be even MORE visible to your customers!
With this optional Informed Delivery™ service from USPS, up to 10 mail piece images will arrive in morning email, which can be viewed on any computer or smartphone – but there's more: USPS customers will be able to view additional images on a personal online dashboard in the same place packages are tracked! Even while traveling; as long as they have email or online access, people will be able to see images of many of the mail pieces which will be delivered to their mailbox.
"To automate the sortation and delivery of mail, USPS® digitally images the front of mailpieces that run through our automation equipment. Now we are using those images for a second purpose: to provide digital notifications to users in advance of the delivery of physical mail." -USPS.COM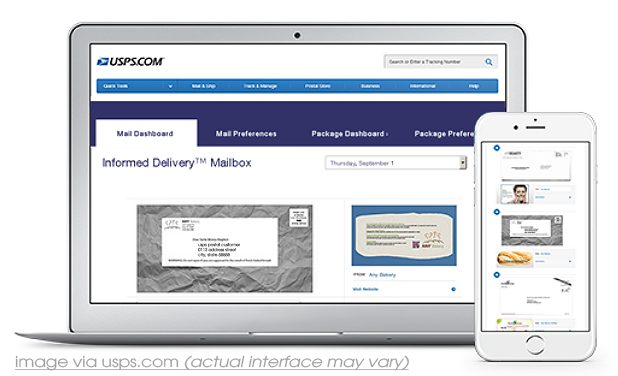 ---

How can I sign up for images of my mail with USPS Informed Delivery™ to view snapshots similar to what direct mail recipients will see?

Signing up is simple. You can visit: informeddelivery.usps.com to get started.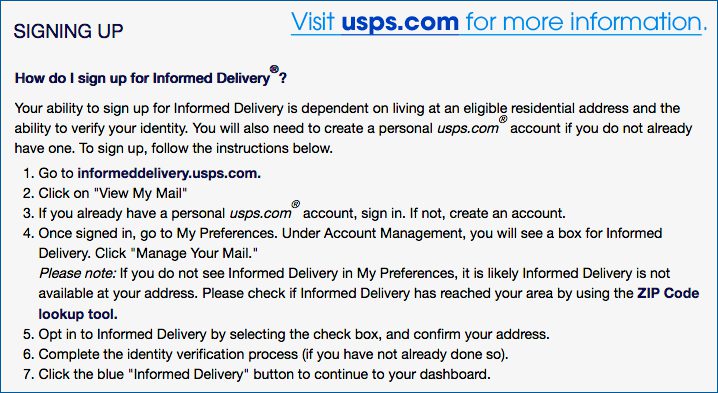 Questions? FAQ can be found here.
---
PrimeNet works closely with USPS to make sure direct mail is delivered accurately and on time. We're very excited to share the news of this USPS Informed Delivery™ service – because now your direct mail message will be even MORE visible to your customers!
Interesting info? Share it!