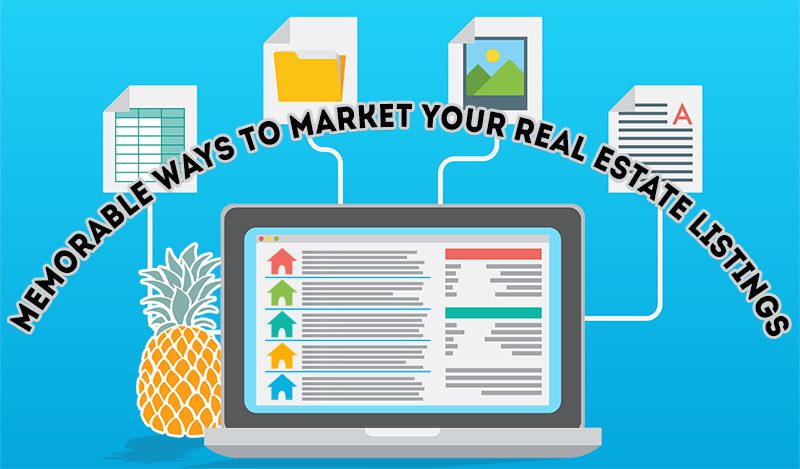 If you're a real estate professional, you understand the importance of making your property listings stand out from those of your competitors. Aside from listing your properties on the MLS and hosting open houses, there are many other innovative ways to highlight your listings so that they get more attention from prospective homebuyers. Using any of these marketing methods can help make your real estate listings more noticeable.
Highlight the Attractiveness of the Area
In addition to mentioning the specifics of a particular property, highlighting the best attributes of the neighborhood where the home is located can help it sell faster. As Real Estate Marketing Blog points out, prospective buyers who aren't familiar with the neighborhood will have an easier time picturing themselves living there if you include the right details. Your online listing should include detailed information about the schools, transportation, attractions and other amenities in the neighborhood. You can also mention the biggest nearby cities and how close they are to the property's location.
Devise an Effective SEO Campaign
With search engine optimization, or SEO for short, you can help increase the visibility of your listings on popular search engines. This type of marketing involves using certain keywords within your website content to target the desired demographic. Local, long-tail keywords often work best when trying to find the right buyers. You'll also want to make sure that the copy for each property listing is well-written and engaging. If you need help with devising an effective SEO campaign, there are plenty of companies that offer customized services.
Take Eye-Catching Photos
You'll want to take as many photos as possible that showcase each property's most desirable qualities. To get the best shots, HGTV suggests using a high-quality camera to photograph images with as much natural light as possible. Staging the home with attractive furniture and décor pieces can also make each photo look its best. Taking shots while standing in a doorway or corner can make every room look bigger and more inviting. These pictures should be included with your online listings and easy to view for people using computers, laptops and mobile devices.
Write Engaging Newsletters
You can stay better connected to prospective buyers and advertise your listings by sending out real estate newsletters regularly. These newsletters can be emailed to everyone on your contacts list including other real estate professionals who may have clients who are looking for properties like yours. According to HubSpot, each newsletter should be 90 percent educational and 10 percent promotional to avoid seeming too salesy. Being creative with email subject lines when you send these newsletters out will likely get people more interested to read the content.
Establish a Strong Social Media Presence
Social media can be your best friend when it comes to marketing your properties. Clients want a real estate agent that is experienced and understands how to reach his audience. Almost everyone nowadays uses social media to some degree, and you can take advantage of all the free marketing opportunities that are available through this platform. Certain social media sites are known to be particularly good for real estate professionals. There are even online management tools that can be used to help you gauge how much time you should be spending on your social media efforts. Including videos of your properties on your social media pages can also help garner more positive attention. You can even view the social media pages of your competitors so that you can find ways to make your marketing better.
By making your property listings stand out for the right reasons, you'll have an easier time generating more sales consistently. Using the most effective marketing strategies to your advantage can pay dividends and help keep you relevant in your profession. Direct mail can also be a great addition to online advertising, and PrimeNet Direct Marketing Solutions offers direct mail experience and strategy to help your real estate company further improve your marketing tactics.

---
References:
Real Estate Marketing Blog | Creative Real Estate Marketing Ideas to Sell a Listing
HGTV | Take Better Real Estate Photos
Ready to Go Real Estate Newsletters | The forget-me-not real estate agent
HubSpot | How to Create an Email Newsletter People Actually Read
Real Estate Internet Marketing | TOP 7 Real Estate Social Media Sites

Interesting info? Share it!