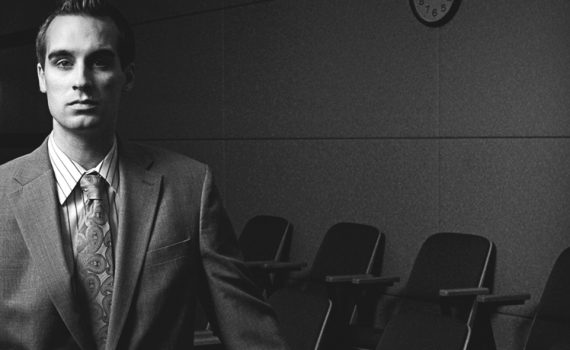 Image courtesy of Bradley Corbett DUI Defense Attorney
Over time, marketing for legal firms is getting increasingly more competitive. You need to fine-tune your marketing strategies to maximize your bottom line this year and into the future. The more clients you have, the higher your earnings are and the more well known you become in your community.
Attorneys need to take advantage of diverse marketing opportunities these days to get the best response from the community. The following are six things you should be doing to build your practice as quickly and as efficiently as possible:
Use free resources that are available to you
There are free resources available – especially online – that are great for your online presence. The most obvious and most prolific is social media. Which social media channels you choose to use will depend on your clientele and the types of services you offer, but in general you should be maintaining accounts on 1-2 different platforms and posting regularly.
Get referrals from satisfied clients
Every time you work with a client who is particularly satisfied with your service, you should take advantage of it by requesting referrals or letting that client know that you are available if friends or family are going through the same issue.
When it comes to relationships with clients, it's best to work at building long-term relationships so that they come back to you again in the future. Make sure your clients know all the areas that you practice in so that they can come back to you for other legal needs in the future.
Be present in your community
Simply getting out there and meeting people in your community can be great for acquiring new customers. Going to community events will allow you to network and socialize. Make sure you bring your business card with you when you go out.
Don't overlook traditional marketing techniques
While the Internet is important these days when it comes to marketing, don't overlook traditional marketing like running print advertisements and engaging in direct mail marketing. A lot of people are still not using the Internet, and you can reach these clients through traditional marketing channels while your competition is overly focused on the Web.
Be present online and optimize your presence
Hopefully, you already have a website, and you're already present online. However, this isn't enough. You should engage in search engine optimization and also experiment with PPC advertising to optimize your Web presence and get as much as possible out of having a website. Link your website to all of your social media pages and any other mention of your firm online.
Pay attention to your online reviews
Online reviews are important for any business. In fact, 95 percent of customers read reviews before making a purchase, and many customers use reviews to inform their opinion on local businesses. As a law firm, you need to build a solid reputation among potential clients in your local area. Reviews will go a long way toward building community trust and gaining the business of clients. Do everything you can to avoid negative reviews and respond to them when you get them – to work with a dissatisfied customer and address the cause of their dissatisfaction.
Because marketing for legal firms is getting so competitive, you'll need to keep on top of your marketing strategies to maximize your business. The more clients you have, the higher your earnings – the more well known you'll become in your community, and the first attorney people think to call.
Interesting info? Share it!