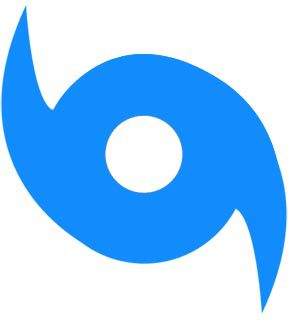 In the aftermath of the recent Hurricanes, sales can take a downward turn despite your perceived best advertising efforts. But they don't have to! Why? It comes down to sensitivity and delivering the right message to the right demographic. For direct mail, that may simply mean altering your scheduled message to include post-disaster resource information as soon as an event is predicted, and an emotionally sensitive, useful follow up after mail delivery service restoration.
It's important to think about shifting your marketing in response to serious events.
Residents in areas where natural disasters are prone to happen tend to be keen on planning ahead. Whether we're talking about earthquakes, hurricanes, flooding, brush fires or tornadoes, when they do happen, the impact on daily life can be so severe that advanced preparation is critical.
Marketers don't typically think about this unless they are in a prone area themselves. We hope to shed some light on the issue and help you with some tips for advertising pre, during and post natural disaster.
For utilities businesses, a natural disaster boosts business activity as crews respond to outages. However, in many situations, marketers are likely to put the brakes on regular marketing efforts since marketing to customers at the time of outages can be seen as pointless. BUT natural disasters can provide important opportunities to communicate unique, relevant messages to those who are preparing for, or have fallen victim to a natural disaster. In fact, if planned and executed properly, your outreach during disaster periods can deliver a brand experience these folks will appreciate and remember.
Being proactive in your planning approach to post-disaster marketing is key to understanding the role your message can play in maintaining customer satisfaction in these tough times. This process includes:
*Understanding geographical trends so you can identify possible events that could occur in your marketing territory
*Learning how people use different channels of media during and after a natural disaster
*Considering media redirection strategies that will help open communications channels for immediate needs to minimize potential losses from advertising that has already been contracted
Here are a few considerations for a natural disaster marketing plan:
Know the geographical event areas and probability calendar.
Make sure you brush up on which areas you serve are more prone to specific types of natural disasters. For example, hurricanes are most common near the Gulf and East coasts. Central Texas to Nebraska is known as Tornado Alley, and earthquakes have the most common occurrence in Coastal California, Oregon and Washington State. Of course, each type of natural disaster will affect people differently and the recovery activity that follows one type of disaster will look very different from another. Knowing how the landscape is likely to be affected will help you come up with scenarios that can possibly occur and shape the communication frameworks that are needed to address each separately.
Disaster planning, from an advertising point of view, becomes much more important to campaigns that are typically scheduled for the months when the disasters are more likely to occur. For example: Tornadoes are most common from March to May. Atlantic hurricane season runs from late May to November. Wildfires are most common in the summer,because of heat, droughts and winds. While flooding occurs year-round, there is a bit of seasonality based on things like snow melt and coastal storms. Earthquakes, are unfortunately not seasonal, so tentative planning is crucial.
Google has a useful tool to show early watches and warnings for specific areas: www.google.org/crisismap/weather_and_events
Learn to adapt your media utilization to changes in consumer use.
The big 'wild card' a natural disaster introduces into campaign planning: consumer media usage. Most marketers have a good idea of how their target audience uses different media from day to day. But not nearly as much is known about how media use curves when disaster strikes.
Right before an event, it's been shown that television local broadcast channel usage increases most, followed by social media and radio, accounting for over 75% of media consumption during this time. Then, during a natural disaster, TV and internet usage drops when signals cut out, while radio, mobile devices, and word of mouth increase. Mobile device usage has been shown to more than triple, mainly due to loss of power. After an event, radio is typically the first medium people turn to for information, even after power returns. But TV and internet usage quickly recoup as recovery begins.
Social media channels like Facebook and Twitter have become the go-to for millions of people, making social media a major media resource during recovery efforts following natural disasters. Approximately 76% of US natural disaster survivors use social media to contact friends and family posting images and sharing stories of their experiences.
Common hashtags seen during recovery periods include:  #NoFuel #NoGas #PowerLineDown #FoundGas #PowerOut
Companies and charities can leverage social media as an effective way to locate people in need of help. In addition to providing updates on power outages and anticipated return of service, utility companies in particular can partner with government, relief agencies and local minimally affected businesses to extend their traditional customer support and emergency response. Customers will appreciate the community message that "we're in this together" and "here to help" long after the disaster, which will result in improved customer satisfaction and value.
Redirect your previously scheduled media.
There are a few best practices you can follow to ensure that when disaster hits, your response is relevant and effective.
Pause.
Planned marketing activities, such as media placements that are ready to deliver, may need to be put on hold. This allows you to shift your resources to marketing activities to support disaster communications.
Plan and develop criteria ahead of time to make it easier to decide which events would prompt you to cancel or pause a campaign, or interrupt a campaign with new content specific to disaster support.
Know your cancellation or change policies for media used in each campaign, as well as the process and timing requirements to replace campaign content.
Have relevant alternative messages and pre-packaged content ready to go, in case you are unable to cancel a media schedule or wish to update your advertising to highlight disaster sensitivity and useful information. Use flexible formatting for your content so that you can easily insert relevant copy into key messages.
Maintain your database of current contacts from each media vendor to ensure 24/7 vendor availability.
Have a database of contingency vendors in case your usual partners are affected by the disaster and need to temporarily close for business.
Ramp Up.

Pre-planning is critical to maintaining, even increasing communications on the fly.
Understand ahead of time, your local media options and the geographic coverage they can provide before, during and after an event. Natural disasters rarely match up with marketing and demographic schedules, so you should stay abreast of the effective coverage – and associated waste – that will occur with each media option.
Pre-negotiate rates and schedules that can be quickly activated if needed for contingencies.
Build a creative toolbox of pre-formatted messages you can adapt to varying circumstances, and be certain that your messaging is sensitive to your audience's recovery period.
Maintain a list of relevant hashtags for your social media usage so that you can search for opportunities and extend your reach. The White House, FEMA and U.S. Department of Energy have standardized hashtags: #PowerLineDown, #NoFuel and #GotFuel to enable citizens to report downed power lines or whether a gas station has fuel. The Weather Channel has committed to publicizing these hashtags to its audience.
Develop partnerships with federal and local entities and cause-based companies to plan how you can work together to support shared agendas.
The bottom line of natural disaster advertising:

Natural disasters can arrive with little to no warning. By knowing when they may be more likely to hit, and how the public use of media changes in the moments of an event, you can be ready with a good communication plan. This may mean jumping right into action or waiting for the right moment to return to regularly scheduled marketing.
Planning ahead with your marketing will help you make informed and logical decisions when there is little time to shift your message.
Interesting info? Share it!