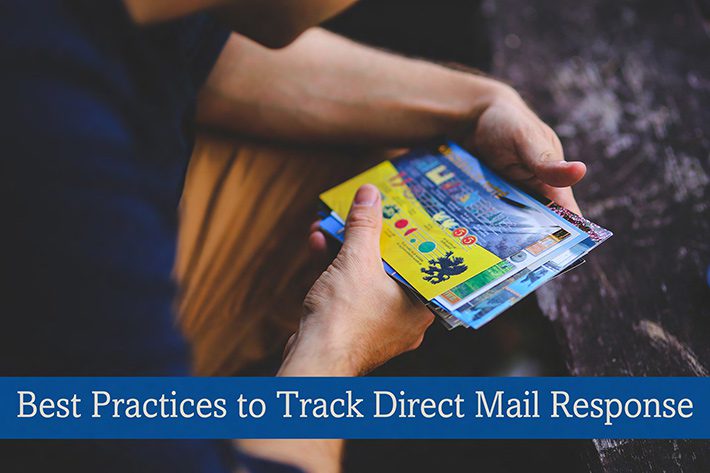 To be able to have the most effective direct mail campaigns, you have to be able to see exactly what is bringing in your customers. The only way to be able to tell this is to track the direct mail response each campaign receives. When you know your response rate, you can test and change different methods to see which methods achieve greater success. There are several different tools and methods you can use within your direct mail pieces that will not only help draw more business, but will allow you to track the response rate that these pieces garner. We'll discuss these techniques below and how they can be useful in your direct mail.
Coupons
First of all, coupons are a just a good business tool. People love to get a good deal and seeing a coupon will entice a potential customer to want to make the purchase. Not only will coupons drive more business, but they are one of the most effective ways to track the response rate of your direct mail. There are essentially two different types of coupons: physical coupons or coupon/promo codes. Physical coupons can be printed on postcards, brochures, or other direct mail materials with tear-away perforated edges and are typically used in person. Coupon codes/Promo codes/ Discount codes are typically used for online purchases. These usually consist of a code that the customer can enter in their online shopping cart to receive a discount before they "check out."
An important factor in tracking direct mail responses is to use exclusive coupons and codes for each direct mail campaign. This way you can differentiate between campaigns to see what worked, and what didn't. It's up to you to keep track of these coupons. Organization is the key! Figure out a system that works for you, and stick with it. Whether you have a program that will count the coupons automatically via a sequence number or bar code, or you simply keep a tally in a spreadsheet, make sure you track how many of each type of coupon has been used.
Variable URLs
Variable URLs are a creative way to drive business to your website. There are two common ways you can use variable URLs to track your response rate. The most popular variable URL is probably the promotional URL (ex. website.com/summersale) which enables advertisers to create a landing page to funnel traffic to. Generally, you want to have this unique promotional URL to have some sort of deal or access that your regular home page doesn't have, to incentivize the customer to use it. The other common type of variable URL is a PURL. PURLs are personalized URLs that are created for specific customers (ex. website.com/johnsmith.) This type of personalization can entice a customer to respond. Using web analytics, you can track how many times these unique pages were visited and what else they did while they visited your website. This can lead to other target marketing opportunities in the future.
QR Codes
QR codes are an excellent way to track direct mail response. QR codes can also incorporate the variable URLs mentioned above, without the customer having to type in the entire web address. However, keep your audience in mind. Most people under 30 are familiar with QR codes and find them an easy, convenient way to reach a website. While on the other hand, the older generation may not even have a device capable of reading a QR code, nonetheless know how to use it.
Phone Calls
Not everyone is a fan of online shopping, or checking out websites. Some customers still prefer calling a business to learn more information. A great way to track direct mail response is to use a customer phone number on each direct mail piece. This way you can track how many calls each direct mail piece received. If you use the same phone number for everything, you can still ask customers how they heard about you or just pay attention to call volume overall in relation to when you've sent out direct mail.
Foot Traffic
Similarly, some customers prefer doing things face-to-face. If you pay attention to how many customers you have at a certain time compared to when you have sent out direct mail pieces, you can find the correlation and see what may have brought them in.
And Of Course, Purchases
If your marketing campaign is requesting that a customer purchase a specific item, you can compare different direct mail campaigns against the number of purchases to see which direct mail pieces were most effective. You can also just compare your average number of sales against those during the number of sales garnered during a direct mail campaign to see if the campaign has impacted your average number of purchases.
~~~
All of these methods can track direct mail response, however, those with campaign-specific numbers are the most accurate. Take a look at the data you have compiled and see which direct mail campaigns seem to be the most effective. Now, figure out why. Were you running a better sale than usual sale? Did you try a different art style? Did you promote web traffic instead of foot traffic? Did send your direct mail to a different audience? It is important to keep in mind that there are always different factors in play. What season it is, if a holiday is nearby, or a million other reasons can impact how many people will respond to your direct mail, but you should be able to see overall trends that tend to be the most effective in your direct mail campaigns. Stick with these trends, and keep improving, and you will get the most out of your direct mail efforts!
Interesting info? Share it!