Celebrate special deals this Independence Day with a patriotic take on your direct mail campaigns!
As Summer heats up, Independence Day presents opportunities for innovative companies to turn a profit. Your campaign marketing strategy can play a huge role in the success of Summer sales. This year at PrimeNet, we are highlighting newly re-designed products for the 4th of July Summer holiday that have produced proven returns for our clients' customer base.
---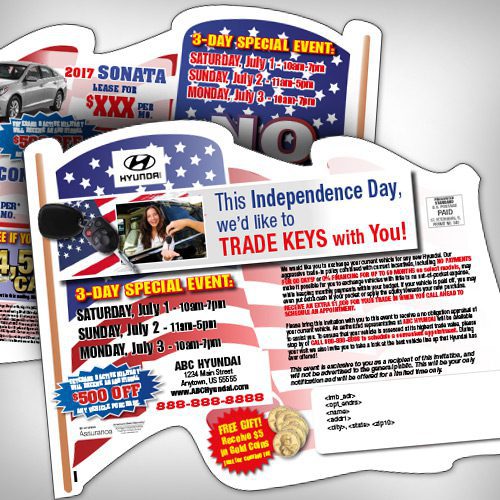 Die Cut Flag Mailer

This 11″x8.5″ Die Cut Flag really stands out in the mailbox because of its unique flag shape. Printed on heavy stock, 4 color, 2 sides and mails inserted into a 12″x9″ full window envelope.
---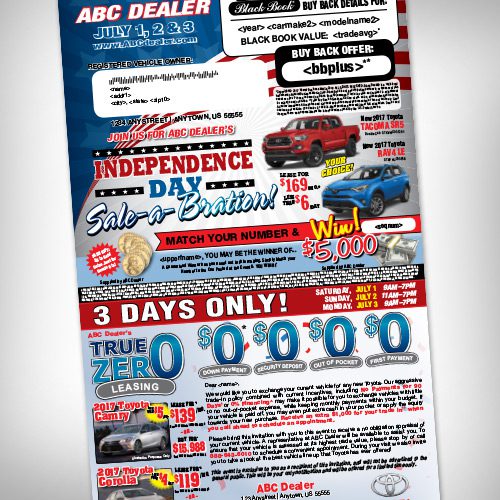 Independence Day Letter

The classic 8.5″x14″ letter is a tried and true approach for getting customers into your business. Mailed with a simple, yet official looking #10 window envelope, this is sure to get opened once it's in the hands of your audience.
---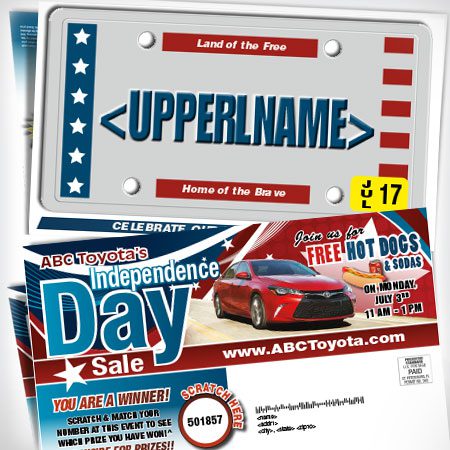 License Plate Mailer

License Plate Mailers can be customized for any state or region. People just love seeing their name, and when it's BOLD on a 10″x12″ license plate with a catchy message, that greatly increases the chance they'll come to your business.
.
---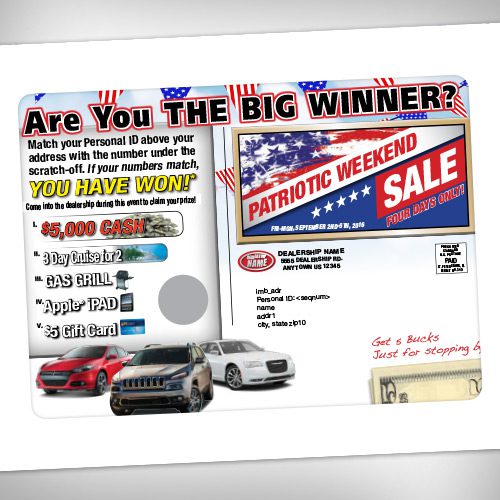 Large 9″x12″ Full Window Packages
A full window envelope, conceals just enough of the border to spark curiosity. "Is that a real five-dollar bill that has fallen to the corner?" Open it to find out! "What DID I win under this scratch off?" These are the kinds of "I wonder" questions that get customers in the door for you to close your deals.
---
View a gallery of sample pieces by clicking an image below:
Call PrimeNet today at 1-800-826-2869 for more information and value direct mail pricing!
Interesting info? Share it!