Email Marketing, Social Media Marketing or Direct Mail?
Facebook, Twitter, LinkedIn, YouTube, Pinterest, G+, Instagram, Forums… the list goes on!
Here's why you should be utilizing them all: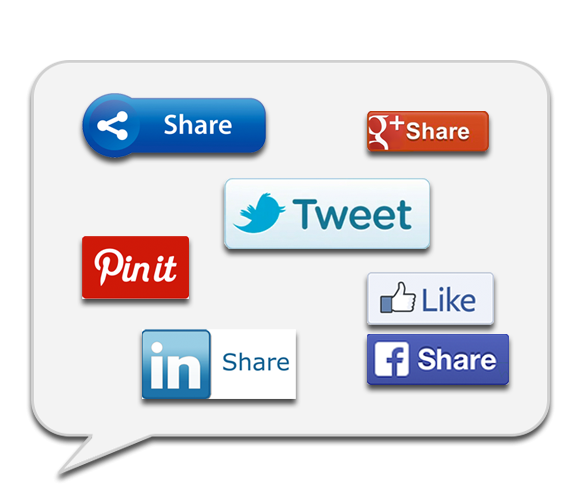 In a digital age, is direct mail becoming a thing of the past? NO WAY! In fact, while social media has certainly revolutionized advertising as we know it, it has only increased the effectiveness of direct mail marketing. Did you know that today's social media marketing strategies were taken directly from direct mail campaigns? That's why, when it comes to online vs. print marketing, the secret to success is not an 'either/or' approach, but a definite 'and' approach. When the two are used together to familiarize potential customers with a consistent message, substantial success can be witnessed.
Those who take advantage of direct marketing find social media highly appealing for one very obvious reason – it gives instant access to the interests of target consumers. So, while a mailing list may give a good idea of a certain demographic, encouraging interaction via social media can pinpoint the types of campaigns which will be effective for the target audience. This is why online marketing and direct mail go hand-in-hand quite well when cross-platform integration is properly utilized. Enter: Online Marketing with Direct Mail Integration.
We strongly suggest using social media in conjunction with direct mail campaigns to familiarize the target audience with the message at hand, as well as encourage cross-media interaction. For example: A message on your direct mail piece asking consumers to 'Like' your business' page on Facebook will drive traffic to that page, or to your website for links to your other social media. It is incredibly effective to offer some kind of reward, such a sale coupon, offer code or access to an online-exclusive sale to entice customers to take action. When done correctly, businesses who use a direct mail / social media combination find that their customer engagement rates increase drastically.
The direct mail – social media connection simply works. We encourage the use of paper mail with social media to supplement, versus the other way around for the simple fact that people normally have to be actively searching for something of interest to come across social media promotions. If there is already a mail piece in-hand informing them of a promotion, this will drive consumers to take direct action online. Additionally, research has shown that tangible direct mail materials leave a long-lasting impression in consumer's minds. Studies have also shown that consumers tend to view direct mail as more 'real', possibly because direct-mail materials require deeper emotional processing, therefore committing brand association to memory.
When structured and executed strategically, direct mail campaigns supplemented with online marketing deliver real results!
---
 If you found this article interesting and would like to leave feedback,
here are our socials, of course:
Facebook | Twitter | Linkedin | YouTube | G+
---
P.S. Here's a little bonus too: When your business has a lot of social media interaction, it is more apt to turn up in search engine results when someone is looking for a relevant service to what you provide, thus further increasing the chances of contact with your business.
Interesting info? Share it!