As a major direct mail provider in the Minneapolis/St. Paul area, PrimeNet is proud to support MOCA, the Minnesota Ovarian Cancer Alliance. We hope you will too.
Formed in 1999 by a group of ovarian cancer survivors, MOCA now counts more than 1,000 survivors as members.  To find out more about MOCA, follow this link.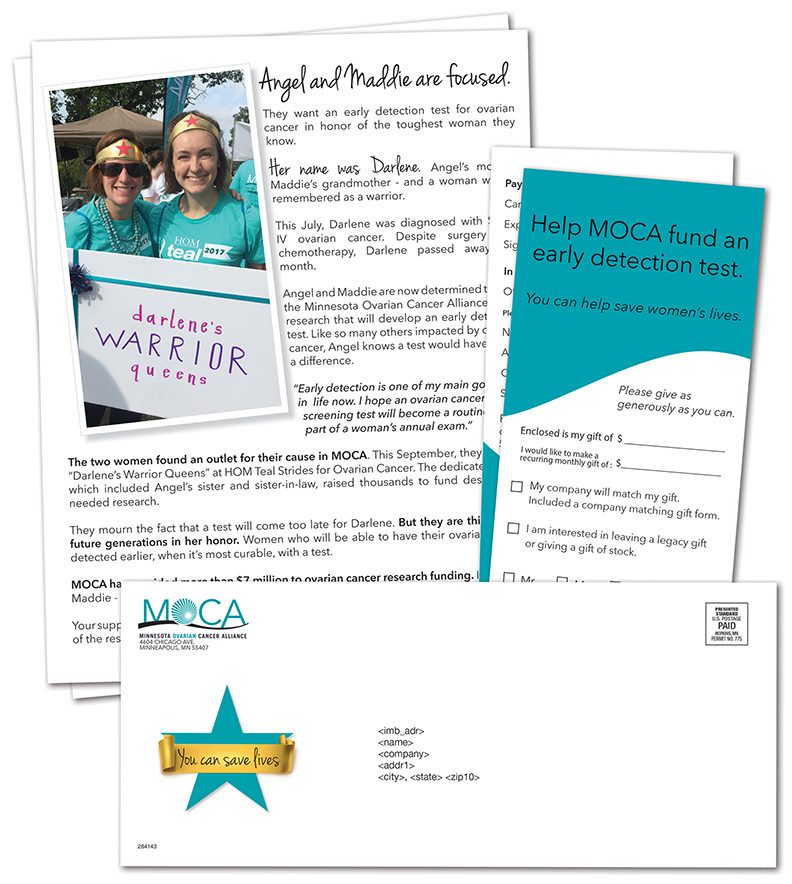 Since the Minnesota Ovarian Cancer Alliance was founded in 1999, their mission has been to:
Create an awareness regarding early warning signs that may be indicative of ovarian cancer.
Create and promote resources for support, networking and education for women diagnosed with ovarian cancer and their families.
Unite and educate individuals, the medical community and organizations to achieve earlier diagnosis, better treatment and a cure for ovarian cancer.
Advance ovarian cancer research toward earlier diagnosis, better treatment, and a cure.
We at PrimeNet feel strongly that MOCA is an Alliance that can provide help and support resources to those who seek assistance, and we are proud to support their cause.
If you wish to support MOCA, please visit their donation page here.
Interesting info? Share it!