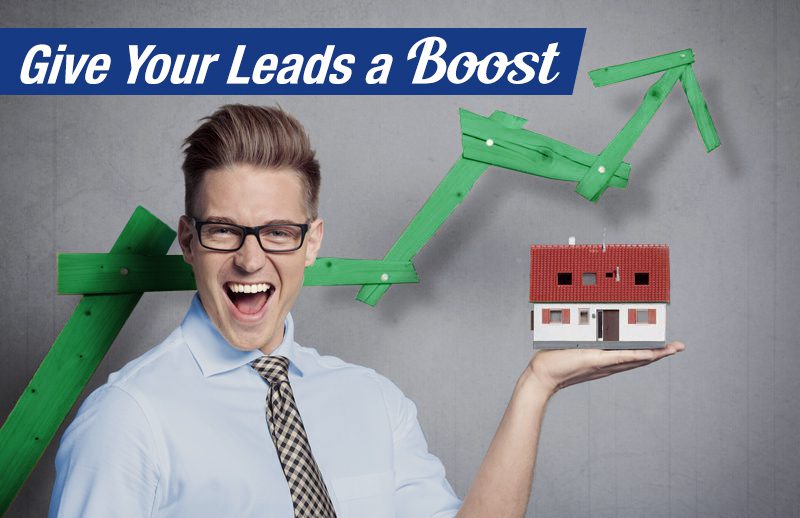 The real estate industry is one of the most lucrative investments that one can venture into. It is also highly competitive and demands full attention to succeed. Despite the competition, an investor can still penetrate the market to get more leads. Doing so demands radical changes from the conventionally known techniques of real estate marketing. Taking the right set of measures ensures that the investor generates an equal flow of sales during the high sales season as well as when the markets slump. Here are some essential tips on how to boost real estate operations.
Establish a Social Media Presence
The internet has become a major pivotal factor that drives businesses in the market. Social media, in particular, forges and mediates communication at an unprecedented level. For a real estate investor, investing your time in marketing initiatives on diverse platforms can give your business a big boost. In particular, social media gives the investor an opportunity to diversify his marketing initiatives. With platforms such as Facebook, Twitter, and YouTube commanding a wide segment of the population, establishing a presence in these platforms would give you an opportunity to grow your market significantly and cost-effectively. The platforms would also give you a chance to converse with customers more often than you might otherwise have without these platforms.
Encourage and Show Reviews
Nothing builds trust more than past reviews and recommendations. Good reviews serve as testimonials to new clients that your services are some of the best in the market. They also affirm to your prospective new clients that you would serve them as well as you have served others. Most platforms such as Facebook and Google offer clients the chance to automatically leave reviews. Whenever you help a client, it is usually a good thing to encourage the client to leave you a review, as that builds your profile. Google and other platforms also use the reviews to rank search results when clients do an internet search for real estate companies and agents. If you have good reviews, it is very likely that you will be ranked higher in the list of search results.
Act Outgoing
Social media-based marketing is incredibly useful in the modern-day. As a real estate agent, you can harness the power of being outgoing on social platforms to let people know and familiarize themselves with you. One of the opportunities you can harness to this effect is going to social events such as real estate conferences, restaurants, and wedding banquets, among others which offer you an opportunity to socialize and self-market.  In these kinds of events, you can harness the opportunity to hand out a few business cards to persons of high ranking levels in the society such as corporate associates.
List with Real Estate Databases
If you are selling real estate property, it pays to ensure that you are listed in the local and national companies that enlist other companies in your industry. In platforms such as the Zillow Group, for instance, you get a chance to have your property listed together with the various properties you deal with. Depending on the nature of the exposure you have in the market, Zillow will give you more exposure to potential customers.
Give Good Information
When enlisting your property in various platforms such as social media, Zillow, and your website, take the opportunity to include lots of different kinds of information and images on the listing that viewers will find interesting and useful. Provide lots of images of the property's interior, exterior, and yard. In addition to the images of the property, it is essential to list the properties' floor plans. Listings with floor plans achieve 30% more interest as compared to those that don't. The floor plans give customers an opportunity to see the nature of the houses you are marketing, therefore influencing their decisions immensely. Additionally, you may want to include the option for buyers to take a virtual tour. This is a great way for buyers to get a feel for the house before scheduling an appointment to see it in person. 
Organize Your Own Events
In addition to riding on the events organized by other companies, it is essential to organize your own events where you can use a certain theme to influence customers. Events such as educational fairs give children an opportunity to learn a few things about the construction of houses. The open fair also gives you an opportunity to market yourself to families. Other events such as roadshows also give you a chance to market yourself further.
Evaluate Your Progress Often
Self-evaluation is the true key to success at the end of the day. With all the marketing and tips out there to consider and implement, it is advisable to evaluate your course by checking your financial performances regularly. Unless you do this, you have no way of knowing whether the initiatives you have taken are paying off. Self-evaluation also ensures you implement new measures that could set you off to the lead much quicker.
The real estate industry is demanding, but that doesn't mean you are going to fail. To thrive, you must put forth a lot of consistent effort. Breaking out into the market will be much easier and faster if you take proactive measures and utilize, among others, the tips outlined above.
References:
www.podium.com | www.metropix.com | www.collegestationrealestate.com | www.fitsmallbusiness.com 
---
Interesting info? Share it!