.

Warm up the Mailbox and Increase Direct Mail Response with Targeted Online Ads: What PrimeWARM can do for you:
---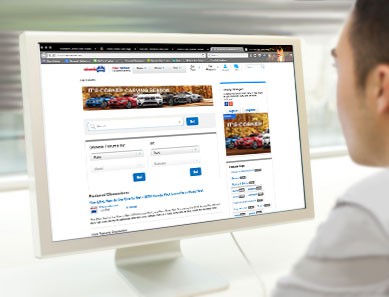 When you have an eye-catching mailer as part of your advertising campaign, potential customers will pause to look. Now, imagine what happens when they've already become familiar with the message BEFORE they've taken it from the mailbox?
Because people are naturally comfortable with familiarity, PrimeWARM online ads play on that to provide an added boost to response rates. By the time customers receive their postcard, letter or self mailer, it will not be the first time they are seeing your message, and they are much more likely to act!
And the best news about this add-on:
It's priced at an incredibly reasonable cost to you!
---
"Our Open House went great.  We are off to a strong start for '17.  In the Mpls Boat Show now – expecting good crowds.  Thank you!"
-Nate Warner, Warner's Dock
Add PrimeWARM to your Campaign & INCREASE your RESPONSE!
Here's how it works to increase direct mail response:
"Warm up the Mailbox"
Deliver your message to your potential customers in the same geographical areas prior and during your mailing to increase postcard (or other mail piece) frequency.
Expand your Reach
Deliver the Postcard or mail piece message to an extended, relevant audience on premium websites!
Increase Response
Mail Pieces + Targeted Online ads have an average lift rate of 25%
Drive Conversions by Remarketing "Lost Leads"
---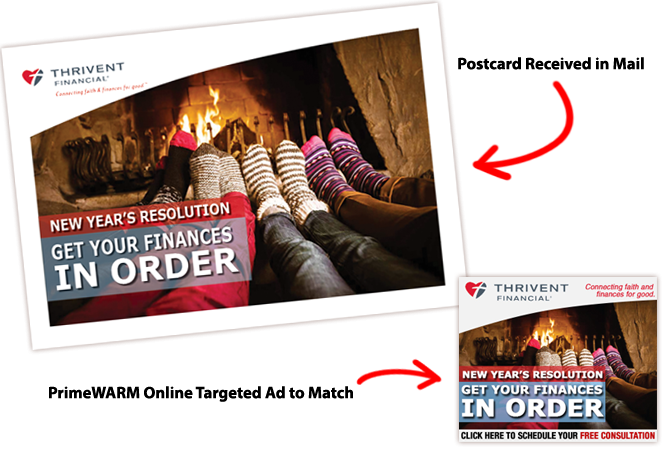 ---
Our dedicated design team can customize your campaign any way you would like, for any industry! (Sample above shows a financial campaign.)
.
Contact your PrimeNet representative for pricing at 1-800-826-2869.
Interesting info? Share it!