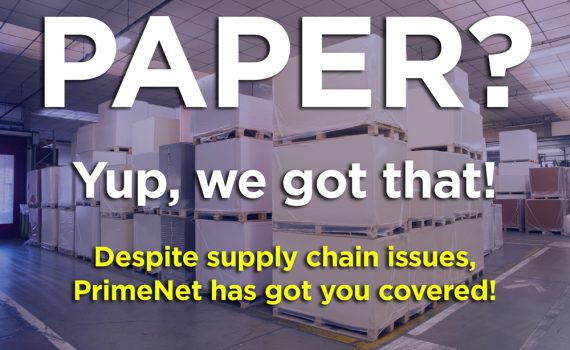 Supply chain issues — this seems to be the new buzz word as of late, but what does it mean and how is it impacting businesses? According to Business Insider, supply-chain disruption started over a year ago as a result of rising consumer demand paired with the effects of COVID-19. Business closures, labor issues, and equipment shortages all led to a backlog of product. Once these products were all being produced again, a transportation bottleneck in the form of port backlogs also added to the crisis.
Because of these supply chain issues; many businesses have been experiencing stock issues and the direct mail and the printing industry is not immune to these troubles. 
How Can I Combat These Supply Chain Issues?
Unfortunately, many businesses have been hearing, "We are sorry, that product is on back order." or, "We are out of stock." Luckily, there are a few ways that you and your business can prepare for these challenges and keep things running smoothly.
Keep track of your inventory.
Even in the "before times" it has always been important to keep track of your inventory. Now so more than ever, keeping up to date with your supply stock is crucial. The only way to know that you are about to run out of supply is to keep your inventory tracked. You don't want to be caught off guard and then realize it may be difficult to restock your product.
Purchase early and in bulk.
Don't wait until you are almost out of stock (or worse, completely out) of an item before you decide to re-purchase. Supply chain issues combined with shipping challenges may lead to you being out of stock of a popular item for a long amount of time. Be prepared, and order what you need ahead of time. Purchasing in bulk can also help alleviate this. If you purchase more up front, you won't need to order as often. Purchasing in bulk often leads to a bigger discount on the purchase price as well!
Be flexible and look into creative solutions.
While you might be accustomed to ordering the same products as usual, you may need to bend a little bit during these trying times. Is your vendor out of stock of the item you need to order? See if there is an alternative product that can work just as well. Having trouble finding your go-to envelope? Look for a similar sized envelope, or a mailer in a different color. Has your vendor run out of the paper that you usually use? There are generally alternative types of paper that you can use, whether it be a different size, weight, or color. Have shipping costs eaten away at your bottom line? Look to see if there are different ways to ship the product.
Find an alternate provider.
Unfortunately, your current provider may just not have the ability to do what you need them to do anymore. Here's where PrimeNet Direct Marketing Solutions comes into play! Fortunately, since these supply chain issues have begun, we have still been able to provide excellent products and services for our customers. Let us help you as well!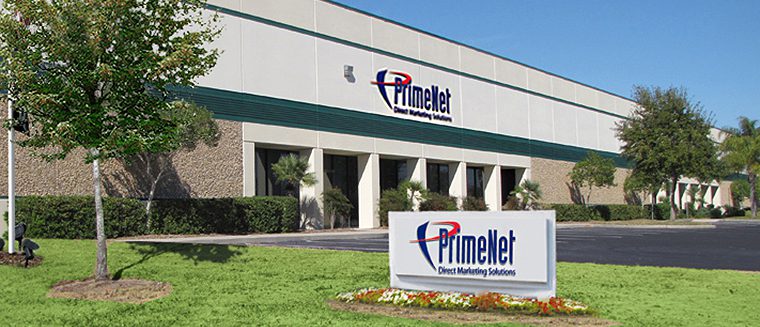 PrimeNet Can Help with All Your Printing and Direct Mail Needs
Whether you are looking for a commercial printer for supplies such as menus, flyers, brochures, business cards, etc. or direct mail items such as postcards, self-mailers, and letters—we can help! PrimeNet has been in business for over 60 years. We are big enough to get the job done, but small enough to care about getting it done right. And, we mail and drop ship NATIONWIDE. We have worked hard to combat supply chain issues and can help your business continue to run smoothly.
Give PrimeNet a call today at 1-800-826-2869 and ask for Scott or fill out our contact form here. We can't wait to create your unique direct mail piece and start driving business your way!
Interesting info? Share it!