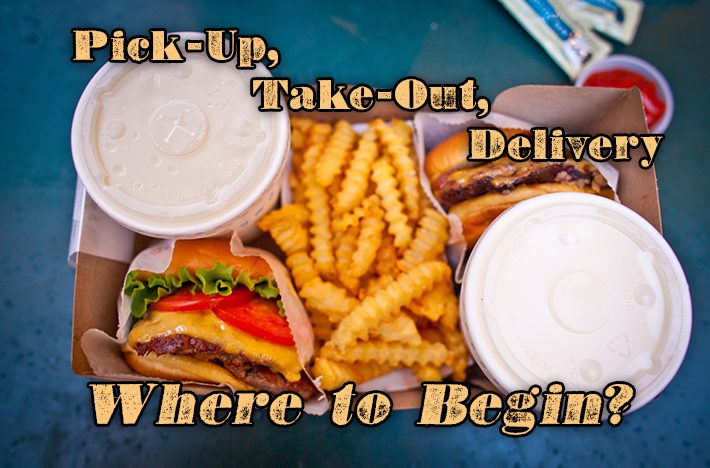 It seems that now is the time of staying at home and enjoying life from inside your house. How can restaurants stay afloat without customers walking through their doors? The answer is simple – bring your restaurant to them!
Let Them Eat – At Home
Just because people aren't sitting in your restaurant , doesn't mean they don't still want your food. Keep your customers your primary focus and make it as convenient as possible for them to enjoy your menu from the comfort of their couch. There are many ways to do this and it all depends on the scope of your business and how many changes you are able to make.
With minimal effort, dining establishments can offer take-out options for their customers. Their customer can either call ahead, or place an order when they walk in, and then simply take their food home with them. Many bars and restaurants already have take-home containers and plastic silverware and napkins. This is pretty much all you need to get started.
The Next Step: Delivery
While offering take out is certainly a great first step, you can take it to the next level by offering delivery services. If you aren't quite ready to dive fully into providing your own delivery services, think about partnering with delivery services in your area. Uber Eats, Postmates, Grubhub, Door Dash, and Bite Squad are just a few options for you to choose from. While each of these partners are different, they generally take a percentage of your profits. However, it may be worth it because they often take away a lot of the leg work for you. You provide the food, and they can do the rest! Be sure to do your research to make sure which food delivery partner is best for your business.
If you'd rather just provide the delivery service yourself, you're going to have to do a bit of homework first. Does your area require a special insurance for this service? What are the legal requirements of offering delivery? The answers to these questions and more will vary from location to location, so you really need to do your research.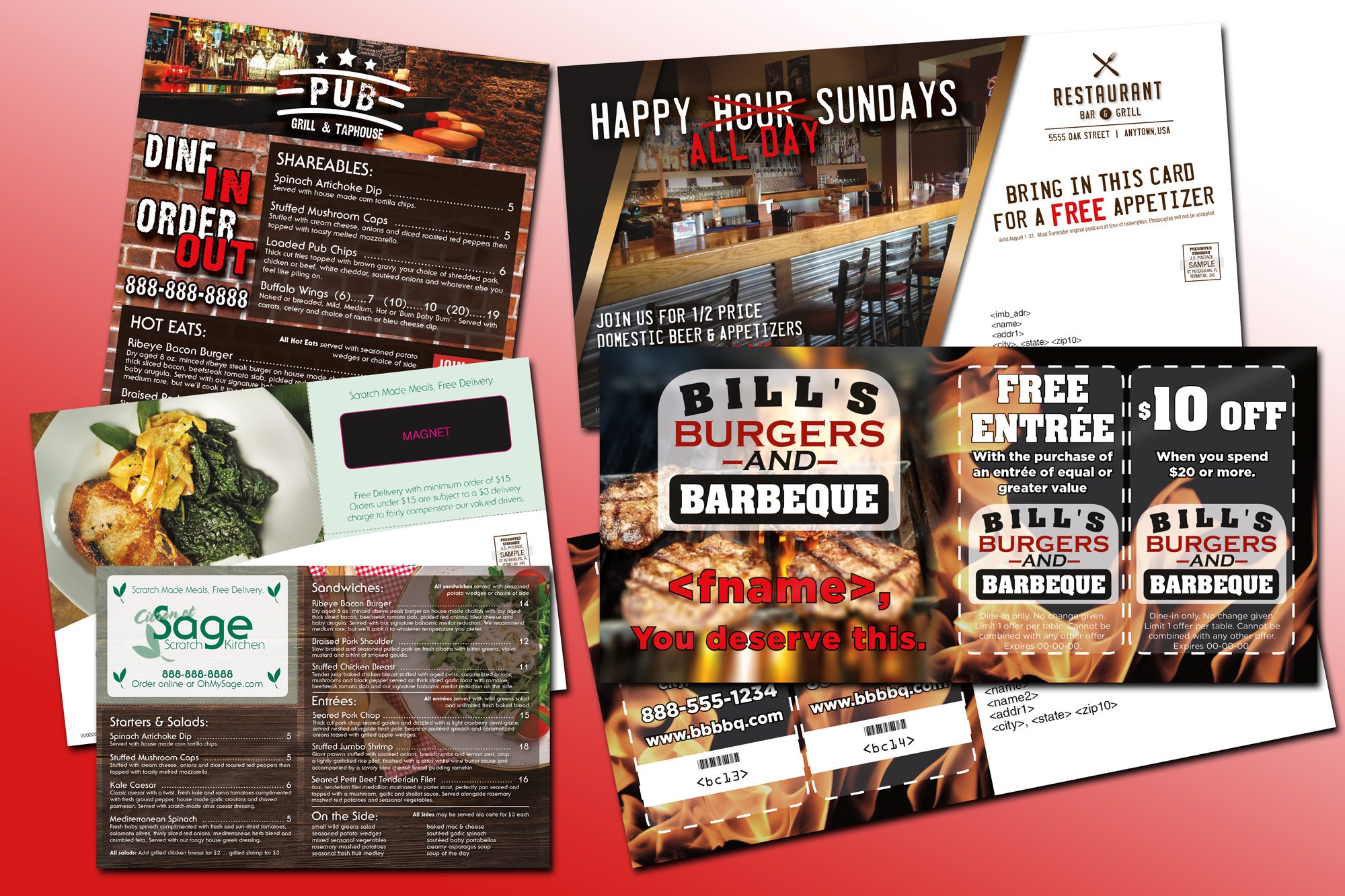 How do We Promote Our Pick-Up and Delivery Services?
The first thing you need to do is make your customers aware of the services that you are providing. An easy way to do this is to send out a piece of direct mail showcasing that you offer pick-up and/or delivery service. For bonus points, provide them with a menu so they can easily know what items they can order from your restaurant. You then need to incentivize your customers to order from you. Consumers are always looking for a way to save some money! Offer discounts in the form of free delivery or discounted menu items. Many restaurants also offer some sort of loyalty program. If a customer spends so much with your company, they can earn rewards and use them to save money in the future. This is a great way to turn a one-time customer into a repeat, loyal patron to your restaurant.
When combining these tips, you can expand your business and grow exponentially in the future. To start your next direct mail campaign, contact PrimeNet today! With a combination of attractive art and a top-notch mailing list, you'll be sure to attract customers in no time!
Call PrimeNet today at 1-800-826-2869 or fill out our contact form here.
Interesting info? Share it!