Summer is ending and Labor Day is fast approaching.
Labor Day means sales galore – SO, How will you get your Labor Day Weekend Sale message to stand out from your competition? We've got you covered.
Without further ado, we present you with TWO cost efficient takes on tried-and-true pieces you know and love; the peek-a-boo prize mailer and affixed key mailer – but with a cost-saving twist:
Labor Day Peek-A-Boo Game Piece Mailers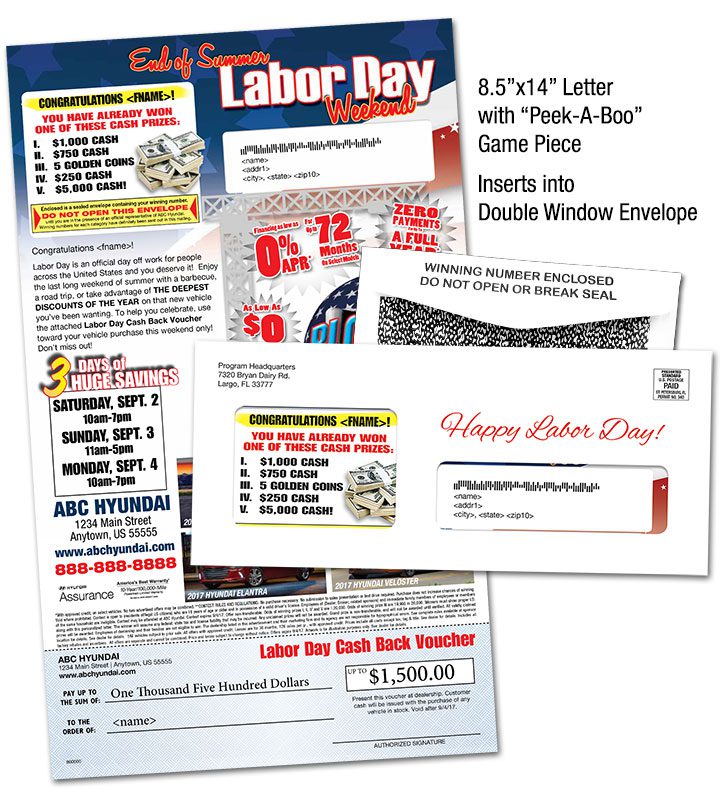 A creatively formatted double window envelope shows off a potential prize that has been won which makes this letter a definite must-open.
---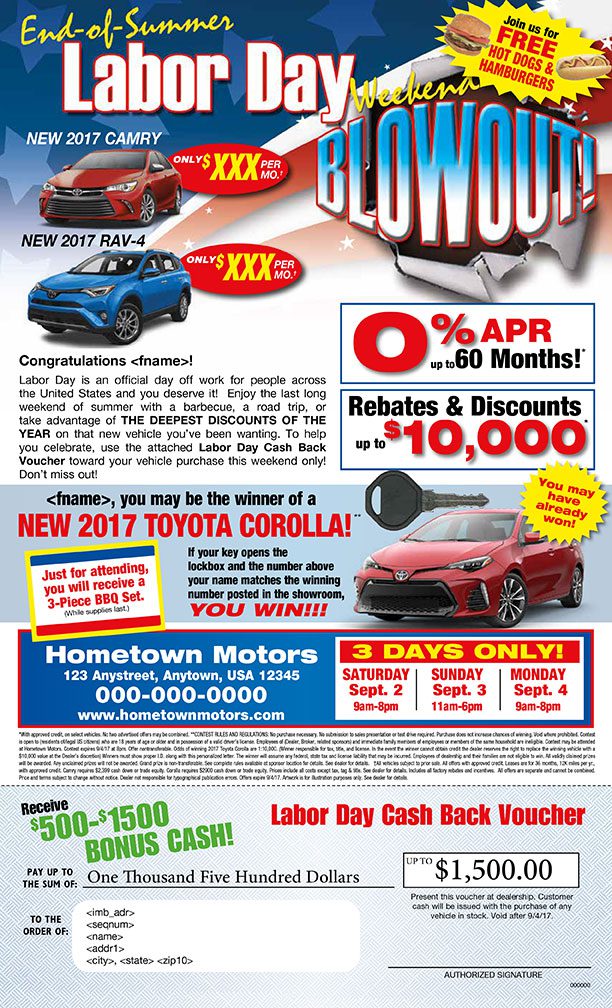 A Labor Day Weekend promotion letter with a key attached gives potential customers a tangible and fun way to remember your event. It's a holiday weekend, folks are relaxed and ready for the time off – so they will be sure to come try their luck, and be ready to win. When you make it a game, you're already halfway to closing your deals.
Why does this letter stand out?
Unlike postcards with an affixed key, this key is presented in a sealed envelope. Your recipients don't know it's a key inside until it's opened, and really, who wouldn't want to know what they've received if there is a solid item in their envelope? These letters get opened! Find out more about our key letters here.
---
Give us a call today to get your Labor Day campaigns rolling
with these HOT new pieces!
1-800-826-2869
Interesting info? Share it!