With a direct mail partnership, ad agencies are able to exceed clients' targeted advertising goals in ways never imagined. If you don't currently have a direct mail partner, or you're not satisfied with your current vendor, it's time to consider a good solid relationship with a reputable direct mail company.
Why think about a direct mail partnership?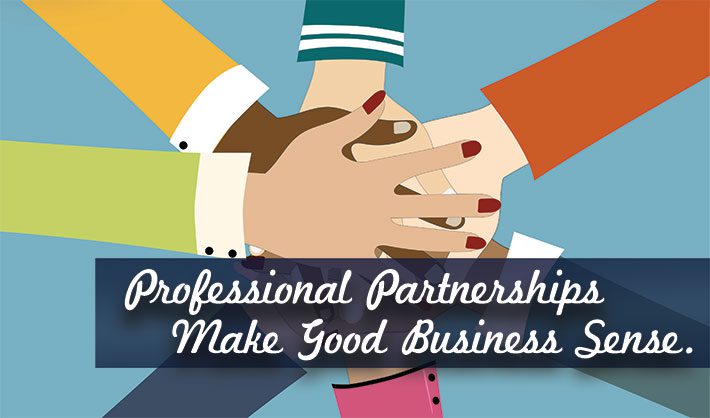 1. Direct mail is the best way for your clients to reach customers in their area.
No matter the type of industry, studies show that 80% of direct mail gets read or skimmed. That means that when businesses send direct mail, their message not only gets delivered to potential customers… it gets read. A physical offer in the mailbox is more likely to be saved and used than email or an online ad alone. Often times people are too busy to remember to bookmark an online advertisement – but an actual piece of direct mail with a valuable offer can be kept in plain sight as a reminder until the customer is ready to use it – before the offer ends of course!
2. Direct mail doubles customer interest in a targeted area or market.
By including a special offer and call to action on mail pieces, value is created for potential clients. Coupons, vouchers, percent off and BOGO offers statistically have a high return rate, so including specials and coupons is a wonderful way to take the extra steps toward grabbing the attention of new customers. Additionally, with a targeted mailing list, businesses can ensure that they are only sending offers to the demographic who will be interested in them rather than wasting money blindly sending hundreds or even thousands of extra mail pieces to those who don't fit the target audience.
3. It's the perfect way to encourage repeat business from current clients.
By sending offers to current customers, businesses can be sure that the right audience is targeted because they are investing in a relationship with customers which will keep them coming back. This will improve referrals, retention rates, and encourage repeat businesses over the course of the year by using the lasting power of print to build relationships with customers and market for success.
Wherever you or your clients are located, anywhere in North America, PrimeNet is ready to help take your marketing to the next level and increase your profits.
We are staffed with list experts, designers, marketers and dedicated account managers who will work closely with you to ensure your clients' direct mail campaigns reach the RIGHT audience at the RIGHT time with the RIGHT offers.
PLUS: When you work with PrimeNet, your clients can enjoy 'one-stop' efficiency from idea to list targeting to creative design to final mailing – and they will be able to ship from either of two locations to get the most accurate in-home dates.
Largo, FL | Shakopee, MN
---
If you're interested in a starting a business partnership with a reputable direct mail company, or if you simply have direct mail questions, please feel free to call us at 1-800-826-2869 or fill out our convenient contact form.
PrimeNet is an SOC2 Certified Business and G7 Master Qualified Commercial Printer.

Interesting info? Share it!